Making investment history: The longest bull market ever recorded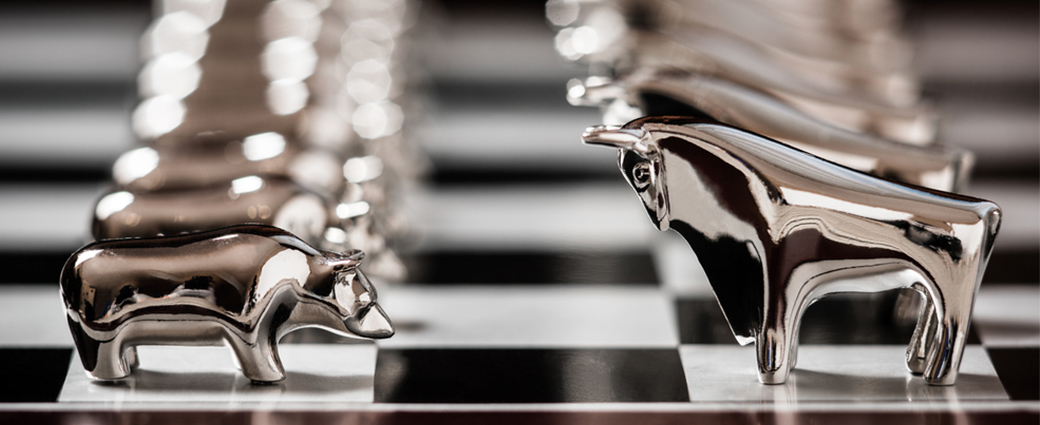 As many of us were enjoying the final days of the summer of 2018, an historical moment came to pass on August 22—it was the day that we entered the longest bull market in the history of the S&P 500 Index.1 Sure, there have been a few bumps in the road along the way; however, it's quite remarkable to take stock of the 302% climb from the low reached on March 9, 2009, until now. But what does this mean for investors,2 and is there still time to participate in further growth? Or is it time to take profits out and wait for a correction?
Is time really a factor to be considered when analyzing the state of the markets? Generally speaking, the answer is no. Although bull markets that have lasted for an extended period can cause investors to speculate on how much longer it can last, generally, time isn't a factor in a bull run. It's simply a matrix we use to observe markets and relay the information back to investors. Markets tend to rise as a consequence of higher corporate revenue and profitability, often with coincidently accommodative economic conditions.3
The present macroeconomic backdrop behind the market appears solid.  With U.S. GDP reported at 4.2% in the past quarter and the unemployment rate at 3.9%, it's hard to argue why the market is up as far as it is this year.4 Although the pace of growth is expected to slow to 3% in the coming quarter, consumers remain optimistic that growth will remain positive for some time as the fiscal stimulus from tax reforms has only begun to permeate through to the economy.5 Adding to this, the U.S. Federal Reserve (Fed) continues to be accommodative in its rate policy. Despite having already raised rates and forecasting more hikes to come, the pace of monetary tightening has been measured and rates remain low, allowing consumers and businesses to continue spending. The goal of the Fed appears to be normalizing rates to give them some ammunition to fight a future crisis. But their intention doesn't appear to be hawkish tightening, which would restrain economic growth in any meaningful way. Not to be ignored in of all this are corporate profits. Profits in corporate America are expected to rise by 22% in 2019, according to Bank of America Merrill Lynch.6 Markets generally rise as a reflection of expected future profitability, and these projections suggest some rosy days to come.  All this taken together is highly suggestive of continued growth in the market.
While recessionary signs aren't present in the market at this time, investors should still remain vigilant to the trade tensions between the United States and many of its allies. A full-scale trade war could tip the scales toward an economic slowdown, which could put a quick end to this enormous run. With this in mind, it's also important to consider that some sectors of the market could profit greatly from an end to the trade rhetoric. The financials, industrial, and energy sectors are all projected to see increased earnings in 2019; the prospects for stocks in these sectors are already very good. Add an end to the uncertainty over trade wars, and these sectors woould be even more attractive investments. An end to trade uncertainty could also prove positive for information technology stocks, given the global nature of their businesses.7 Suffice to say that this bull market still has plenty of reasons and capacity to move higher to the benefit of market participants.
All things considered, the U.S. stock market should produce gains for investors in 2018, given the earnings growth momentum across the various sectors on top of the tax reform recently legislated. Once new leaders congruent with the present market cycle emerge, investors could be richly rewarded for their patience and discipline.
Many Canadian investors have watched the rise of the U.S. markets from the sidelines. The Toronto Stock Exchange (TSX) has struggled to gain any traction in 2018 compared to our neighbours south of the border. The year-to-date return of the TSX at the close of business on September 5, 2018, was –0.63%,8 while the S&P 500 Index returned 7.5% to investors over the same time period.9 NAFTA negotiations are getting back on track in September, and there's reason for optimism that a deal could emerge. Such a deal could set Canadian stocks up for a strong rally in the quarters to come.
In this historic age for the U.S. markets, there's reason to celebrate. It's important that we examine how we got here and not to forget to reassess our path moving forward. Investors who have profited from the rise and those who have yet to participate should consider their goals and talk to their trusted professionals to help keep their investments working hard and in their best interests.
1 https://qz.com/1364993/its-official-were-in-the-longest-bull-market-ever. 2 https://www.cnbc.com/2018/03/08/the-bull-market-just-turned-9-years-old-heres-how-the-stock-surge-compares-with-past-runs.html. 3 https://www.marketwatch.com/story/4-reasons-the-global-bull-market-in-stocks-can-persist-for-years-2017-11-28. 4 https://tradingeconomics.com/united-states/indicators. 5 https://www.bloomberg.com/news/articles/2018-07-31/u-s-consumer-confidence-improves-as-economic-optimism-holds-up. 6 https://www.marketwatch.com/story/bank-of-america-raises-2018-sp-500-earnings-forecast-by-4-2018-07-09. 7 https://www.factset.com/hubfs/Resources%20Section/Research%20Desk/Earnings%20Insight/EarningsInsight_083118.pdf. 8 https://www.bloomberg.com/quote/SPTSX:INDT. 9 https://www.bloomberg.com/quote/SPX:IND.

This commentary is provided for informational purposes only and is not an endorsement of any security or sector. The opinions expressed are those of Manulife Private Wealth as of the date of writing and are subject to change. The information in this document, including statements concerning financial market trends, are based on current market conditions, which will fluctuate and may be superseded by subsequent market events or for other reasons. This material does not constitute an offer or an invitation by or on behalf of Manulife Private Wealth to any person to buy or sell any security. The information and/or analysis contained in this material has been compiled or arrived at from sources believed to be reliable, but Manulife Investment Management does not make any representation as to their accuracy, correctness, usefulness, or completeness, and does not accept liability for any loss arising from the use of or the information and/or analysis contained here. Neither Manulife Private Wealth or its affiliates, nor any of their directors, officers, or employees, shall assume any liability or responsibility for any direct or indirect loss or damage or any other consequence of any person acting or not acting in reliance on the information contained here. Please note that this material must not be wholly or partially reproduced. Past performance does not ensure future results.