Using the challenges of the past year to redefine your financial future
With the unprecedented challenges of 2020 behind us, we think now is an ideal time for high-net-worth individuals to re-evaluate their financial goals.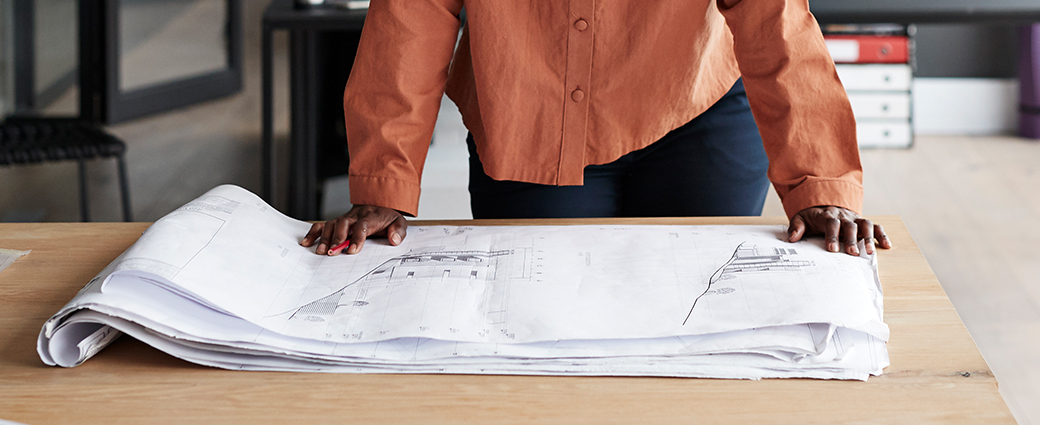 It's been almost a year since the coronavirus pandemic began disrupting our lives and with the widespread rollout of vaccines, there's at last some light at the end of the tunnel. As we consider the economic outlook for 2021, we do so with renewed optimism. We don't believe the year ahead will be all plain sailing and expect to experience a few rough patches ahead. However, we expect these periods of economic weakness to be short-lived.
Taking the time to reflect on the unique challenges of the last 12 months offers an ideal opportunity for you to review your financial plans and ensure your investments are working for you to achieve your long-term goals. In this article, we share three ways to redefine your financial strategy and goals for the future.
1. Keep calm and carry on
Easy access to up-to-the-minute news alerts on our phones can be hugely beneficial, but constant updates from multiple sources can quickly lead to information overload, which if left unchecked can result in fear and poor decision-making. Remaining calm amid sudden market pullbacks is often made more difficult by the media's framing of events to make them as click-worthy as possible. It's not that the headlines are untrue. They're framed to maximise their psychological impact. In times of extreme downward volatility, it can be tempting to consider cutting your losses and heading for the exit until the market reaches bottom. For the savvy and experienced investors—particularly long-term investors, staying invested and weathering the storm can help ensure they participate in the inevitable market upswing without having to worry about timing.  Try to ignore market noise. Fight your fear instincts when the market drops. Having a trusted, experienced financial professional in your corner can be helpful in times of market stress, allowing you to remain focused on the financial goals you set out to achieve.
The typical investor's emotional roller coaster
For illustrative purposes only.
2. Draw up a roadmap
A simple way to stay the course amid market volatility is through talking with a financial professional about your long-term savings goals and developing an investment policy statement. This can convey the reason you are setting this money aside, your attitudes towards risk, your anticipated cash flow needs and helps to draw a roadmap for you, taking all of this into consideration. This exercise can help bring the investment process to life and serve as a guiding principle when making portfolio decisions for the future. Reviewed together, it can help ensure from the outset that you and your financial professional are fully aligned. At Manulife Private Wealth we define risk as more than volatility. To us, risk is also about the failure to meet specific goals. We believe working with a financial professional to break down your savings goals in order of priority can often lead to a better alignment between risk and return to meet your goals. We believe this combination of good portfolio design and quality advice can help you stay on the path towards achieving your long-term objectives.
3. Build an all-weather portfolio
Naturally, it's far easier to stick to an investment process during a downturn if you have confidence in its abilities to perform regardless of market conditions. Amid this volatile environment, we believe it's important to embrace asset classes that can weather the pandemic-related challenges while capturing appreciation opportunities in a post-COVID-19 world. In our view, this is best achieved through the construction of an all-weather portfolio comprised of actively managed investments in asset classes such as government and corporate bonds, developed and emerging markets equities, real estate investment trusts, infrastructure and, for qualified investors, private assets and real estate. These assets should be further diversified across sector, geography and size.
Manulife Private Wealth clients gain access to a team of experts who provide discretionary investment management services and ensure client expectations and comfort with risk aligns with their investment policy. Leveraging our expertise across traditional and alternative asset classes combined with our asset mix decisions and the selection of quality investment managers intends to position our portfolios to protect on the downside, capture market appreciation and get clients closer to meeting their investment goals.
Contact Manulife Private Wealth today to redefine your financial future.
A widespread health crisis such as a global pandemic could cause substantial market volatility, exchange-trading suspensions and closures, and affect portfolio performance. For example, the novel coronavirus disease (COVID-19) has resulted in significant disruptions to global business activity. The impact of a health crisis and other epidemics and pandemics that may arise in the future could affect the global economy in ways that cannot necessarily be foreseen at the present time. A health crisis may exacerbate other pre-existing political, social, and economic risks. Any such impact could adversely affect the portfolio's performance, resulting in losses to your investment.

This material was prepared solely for educational and informational purposes and does not constitute a recommendation, professional advice, an offer, solicitation, or an invitation by or on behalf of Manulife Investment Management to any person to buy or sell any security. Nothing in this material constitutes investment, legal, accounting, or tax advice, or a representation that any investment or strategy is suitable or appropriate to your individual circumstances, or otherwise constitutes a personal recommendation to you.

Investing involves risks, including the potential loss of principal. Financial markets are volatile and can fluctuate significantly in response to company, industry, political, regulatory, market, or economic developments.

Past performance does not guarantee future results, and you should not rely on it as the basis for making an investment decision.

Diversification does not guarantee a profit or protect against loss in any market.

Neither Manulife Private Wealth nor any other companies in the Manulife Financial Corporation (MFC) group are acting as an advisor or fiduciary to or for any recipient of this report unless otherwise agreed in writing. Neither Manulife Private Wealth or its affiliates, nor any of their directors, officers, or employees, shall assume any liability or responsibility for any direct or indirect loss or damage or any other consequence of any person acting or not acting in reliance on the information contained here. Manulife Private Wealth does not provide legal or tax advice, and you are encouraged to consult your own lawyer, accountant, or other advisors before making any financial decision. Prospective investors should take appropriate professional advice before making any investment decisions.

All opinions expressed were obtained from sources believed to be reliable and in good faith, no representation or warranty, expressed or implied, is made as to its accuracy or completeness. The information in this material may contain projections or other forward-looking statements regarding future events, targets, management discipline, or other expectations, and is only as current as of the date indicated. The information in this document, including statements concerning financial market trends, are based on current market conditions, which will fluctuate and may be superseded by subsequent market events or for other reasons. Manulife Private Wealth disclaims any responsibility to update such information. Should you have any questions, please contact or ask to speak to a member of Manulife Private Wealth.

Manulife Private Wealth is a division of Manulife Investment Management Limited and Manulife Investment Management Distributors Inc. Investment services are offered by Manulife Investment Management Limited and/or Manulife Investment Management Distributors Inc. Banking services and products are offered by Manulife Bank of Canada. Wealth and estate services are offered by The Manufacturers Life Insurance Company.

Manulife, Manulife & Stylized M Design, Stylized M Design, and Manulife Private Wealth are trademarks of The Manufacturers Life Insurance Company and are used by it, and by its affiliates under license. This information does not replace or supersede KYC (know your client) suitability, needs analysis or any other regulatory requirements.