What is ESG investing?
Sustainability and ESG (environmental, social, and governance) factors are increasingly front of mind for many Canadian Investors. In this article, we'll explain what ESG investing is and what it means for investors.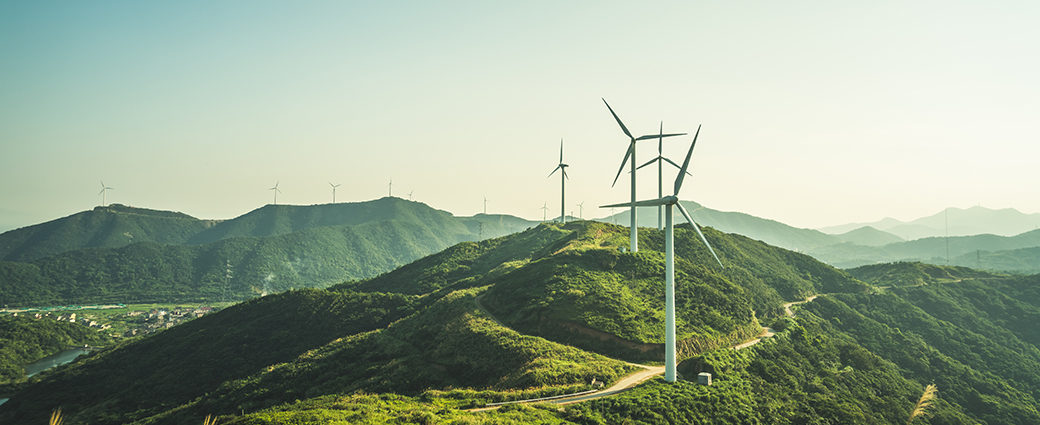 Understanding ESG investing
ESG investing is generally defined as any strategy that incorporates one or more environmental, social and governance factors in investment decisions and active ownership. While it can take many forms and may go under different names, including sustainable investing and socially responsible investing,  these approaches all assume that the health of our natural environment, the strength of the social infrastructure in our communities, and the way companies are managed all play vital roles in creating value. Therefore, incorporating ESG risk analysis into research is an important tool to understand the true value of an investment, mitigating risk, and identifying new opportunities.
Environmental, social and governance: understanding the three factors of ESG
Environmental

Climate change
Pollution
Natural resource utilization
Biodiversity
Water scarcity
Waste management
Other environmental issues

Social

Health and safety
Labor relations
Diversity
Human rights
Respect for the community
Other stakeholder expectations

Governance

Board composition and oversight
Executive compensation: structure, performance metrics, and oversight
Minority shareholder rights protection
Capital management, dividend payouts, and dilution
Corporate actions (e.g., M&A) and corporate strategy
Why is ESG important for investors?
Depending on the specific strategy, ESG investing can aim to align the portfolio with a set of ethical or personal values, and generate measurable social and environmental outcomes. Moreover, sustainable investing can offer investors an information advantage by enabling them to assess the long-term viability of a company's business model if faced with future ESG shocks, be they internally-created (such as labour stoppages, polluting incidents, or water scarcity) or externally-created (such as regulatory changes or changes in investor preferences). By looking at a company's ESG incident track record, investors can find valuable information that could flag issues, including vulnerabilities in corporate strategy, inadequate governance structures, or poor decision making—which may impact share price.
What are the benefits and drawbacks of ESG investing?
The most obvious benefit of ESG investing is that it helps align your personal values and beliefs to your financial portfolio, which can help you feel more attached to your portfolio in the long-run. From a financial point of view, evidence suggests that companies with better ESG records generally have better financial performance than those with worse ESG records, and also that portfolios that integrate ESG analysis into the investment decision-making process have outperformed those that don't. Investing with an ESG mindset could also put your ahead of the game as regulators increasingly demand that companies disclose ESG risks, putting a premium on those companies that are already doing just that.
There are also potential drawbacks of ESG investing to consider. For example, sustainable investing might mean divesting from certain industries such as oil, so if those sectors outperform, portfolio performance could suffer. It's also important to carefully choose your ESG strategy and fund, as the popularity of ESG investing has unfortunately been accompanied by greenwashing on the part of some corporations and fund managers, making deep analysis of the portfolio's investment even more critical. This is even more true since there is little standardization of ESG data (that is, ESG data providers have very different methodologies), making comparisons between companies and funds very difficult. 
A broad spectrum: common methods of ESG investing
Source: Manulife Investment Management, April 2022
Learn more about Manulife Private Wealth's approach to ESG in our charter.
Although these options vary in their commitment to ESG principles, they're not mutually exclusive, and ESG investment strategies may incorporate any number of these approaches.
ESG investing has come a long way over the last few decades, and its evolution is ongoing. While it can be difficult keeping up with the latest trends, it's important to remember the key aims of ESG investing—it can help align a portfolio with a set of values that are important for the investor.
A widespread health crisis such as a global pandemic could cause substantial market volatility, exchange-trading suspensions and closures, and affect portfolio performance. For example, the novel coronavirus disease (COVID-19) has resulted in significant disruptions to global business activity. The impact of a health crisis and other epidemics and pandemics that may arise in the future could affect the global economy in ways that cannot necessarily be foreseen at the present time. A health crisis may exacerbate other preexisting political, social, and economic risks. Any such impact could adversely affect the portfolio's performance, resulting in losses to your investment.

This material was prepared solely for educational and informational purposes and does not constitute a recommendation, professional advice, an offer, solicitation, or an invitation by or on behalf of Manulife Investment Management to any person to buy or sell any security. Nothing in this material constitutes investment, legal, accounting, or tax advice, or a representation that any investment or strategy is suitable or appropriate to your individual circumstances, or otherwise constitutes a personal recommendation to you. Investing involves risks, including the potential loss of principal. Financial markets are volatile and can fluctuate significantly in response to company, industry, political, regulatory, market, or economic developments. Past performance does not guarantee future results, and you should not rely on it as the basis for making an investment decision. Diversification does not guarantee a profit or protect against loss in any market. Neither Manulife Private Wealth nor any other companies in the Manulife Financial Corporation (MFC) group are acting as an advisor or fiduciary to or for any recipient of this report unless otherwise agreed in writing. Neither Manulife Private Wealth or its affiliates, nor any of their directors, officers, or employees, shall assume any liability or responsibility for any direct or indirect loss or damage or any other consequence of any person acting or not acting in reliance on the information contained here. Manulife Private Wealth does not provide legal or tax advice, and you are encouraged to consult your own lawyer, accountant, or other advisors before making any financial decision. Prospective investors should take appropriate professional advice before making any investment decisions.

The opinions expressed are those of the author(s) and are subject to change without notice. These opinions may not necessarily reflect the views of Manulife Investment Management or its affiliates. The information and/or analysis contained in this material has been compiled or arrived at from sources believed to be reliable, but Manulife Investment Management does not make any representation as to their accuracy, correctness, usefulness, or completeness and does not accept liability for any loss arising from the use of the information and/or analysis contained. The information in this material may contain projections or other forward-looking statements regarding future events, targets, management discipline, or other expectations, and is only as current as of the date indicated. The information in this document, including statements concerning financial market trends, are based on current market conditions, which will fluctuate and may be superseded by subsequent market events or for other reasons. Manulife Private Wealth disclaims any responsibility to update such information. Should you have any questions, please contact or ask to speak to a member of Manulife Private Wealth.

Manulife Private Wealth is a division of Manulife Investment Management Limited and Manulife Investment Management Distributors Inc. Investment services are offered by Manulife Investment Management Limited and/or Manulife Investment Management Distributors Inc. Banking services and products are offered by Manulife Bank of Canada. Wealth and estate services are offered by The Manufacturers Life Insurance Company. Manulife, Manulife & Stylized M Design, Stylized M Design, and Manulife Private Wealth are trademarks of The Manufacturers Life Insurance Company and are used by it, and by its affiliates. under license. This information does not replace or supersede KYC (know your client) suitability, needs analysis or any other regulatory requirements.