2018 concludes with a bear like roar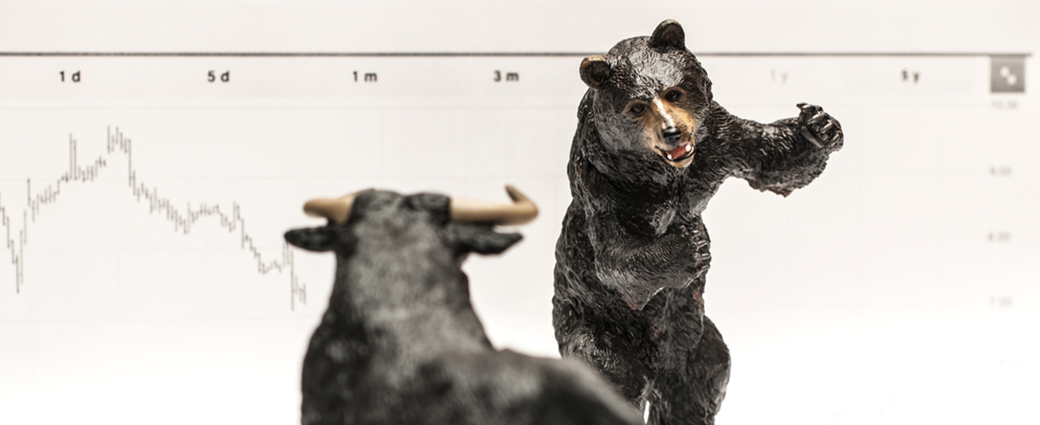 The overarching theme for markets, as we head towards the end of 2018, has been one of extreme market volatility. A widely watched measure of market volatility, the VIX (the volatility index), has seen a significant increase over the final quarter of the year, with the largest spike occurring in December. The final month of the year has seen some of the largest pullbacks in history however, as I write this, we are in the midst of one of the largest one day gain in more than a decade. 
The market is a discounting mechanism and expectations (or fears) of the future are sometimes quickly translated into stock prices. This quarter's volatility has been the result of the market discounting a slower global economic growth forecast in 2019, slower US corporate earnings growth next year (due to the sugar rush from the US corporate tax cut ending), and an increased probability of a recession in the next 2 years. With that being said, this quarter highlights the difference between the weaker and more volatile financial markets on the one hand, and what still remains a solid US economy on the other. Although the probability of a recession has increased, there is little evidence to support the view that we are on the precipice of a recession. The multiple the market was willing to pay for corporate earnings was above its historical long-term average. Following this market correction, slower global economic growth and slower US corporate earnings growth has now been priced in and the multiple the market is willing to pay is now more in-line with historical averages.

While the volatility of markets has caused some short-term noise and pain to performance there is still light at the end of the tunnel. One of the most important lessons from 2018 is that we need to tune out some of this noise; although it may make for exciting headlines and reading, it does not change our investment strategy for the longer term.  Although expectations have been lowered, most major economies continue to grow.  Canada continues to be negatively impacted by the discounted oil price it receives relative to global oil prices, which has weighed on the entire Canadian market. However, the valuations of many of the financial names (the largest sector in the Canadian market) have reached attractive levels.  The US markets have seen strength from consumer spending driven by a healthy employment backdrop. US corporate earnings growth will continue, although at a slower pace than 2018.

Volatility will continue to be a key focus for investors as geopolitical risks, the US/China trade war, ongoing Brexit negotiations and monetary tightening concerns are weighed. While these risks cause angst for investors it does not result in any change to our fundamental management or company selection. We continue to believe in active investment management to mitigate volatility with our managers selecting quality companies to provide downside protection.

We expect a value style investing approach to be in focus for 2019. We will continue to work with our Asset Allocation team in Toronto and Boston for our annual asset mix forecasts. While volatility has been significant and we are cognizant of the risks, we maintain our processes and approach to managing assets for stable returns.

In the new year when you speak with your Investment Counsellor, please take time to discuss your investment goals so we can ensure your risk tolerance and asset mix are properly aligned.  Keeping focus on the long term will be important, but also ensuring you are comfortable with short term moves, that will, in all likelihood continue into the new year.  On behalf of Manulife Private Wealth, we wish you and yours all the very best in 2019.
This commentary is provided for informational purposes only and is not an endorsement of any security or sector. The opinions expressed are those of Manulife Private Wealth as of the date of writing and are subject to change. The information in this document including statements concerning financial market trends, are based on current market conditions, which will fluctuate and may be superseded by subsequent market events or for other reasons. This material does not constitute an offer or an invitation by or on behalf of Manulife Private Wealth to any person to buy or sell any security. Past performance is no indication of future results. The information and/or analysis contained in this material have been compiled or arrived at from sources believed to be reliable but Manulife Asset Management does not make any representation as to their accuracy, correctness, usefulness or completeness and does not accept liability for any loss arising from the use hereof or the information and/or analysis contained herein. Neither Manulife Private Wealth or its affiliates, nor any of their directors, officers or employees shall assume any liability or responsibility for any direct or indirect loss or damage or any other consequence of any person acting or not acting in reliance on the information contained herein. Please note that this material must not be wholly or partially reproduced.