Continued volatility on the horizon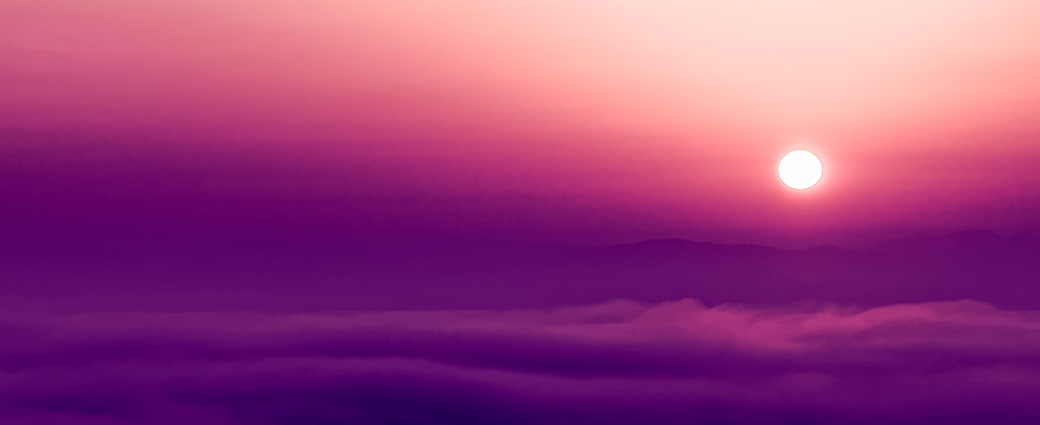 Following a year of low volatility in 2021, throughout the first quarter of 2022 the markets experienced a significant increase in volatility, as a result of inflationary pressures, interest rate tightening with the anticipation of further tightening to come and the Russia-Ukraine conflict.
Touted as transitory as we closed out 2021, during this first quarter of 2022 we witnessed the calls for inflationary pressures to be more structural in nature and for economic growth to be more muted in 2022 than originally forecast. On the equity side, U.S. and international markets entered correction territory during the quarter but rallied to end the quarter well off their lows. Canadian stock markets were on the positive side of the ledger thanks to a healthy exposure to commodities.

Fixed income returns were sharply negative as increasing inflation expectations and widely anticipated central bank tightening took their toll, especially at the long end of the curve. Globally, central banks have begun their tightening cycle raising interest rates and indicating the pace of the increases will be more aggressive than originally expected. This pressure on rates has resulted in an inverted USD yield curve at the long end, an indication we could be seeing a recession in the US and elsewhere in the not too distant future.

The Russia-Ukraine conflict has positively impacted oil and gas prices. It has also pushed other commodity price spikes given the reliance Europe and other areas of the world have on the primary resources which both countries supply to global markets.  

Not to forget the impact of a "post-COVID" world on the broader global economy, employment trends continue to be strong and supply chain disruptions are expected to continue to impact the global economic recovery for a longer period than originally expected. The "Zero Covid" strategy in China will also hinder overall supply chain recovery despite the rest of the world beginning to open up to a new "normal" phase of the pandemic.

What does this mean for you and your portfolios? Now more than ever active investment management that has an embedded discipline and criteria for sector selection and company selection for equities and an active approach to managing bond portfolios will be key to ensuring potential upside is captured while protecting where possible against the downside. Our portfolio managers routinely review both company and sector selection to try to produce optimal returns for their given mandates despite the current uncertainty resulting from geopolitical challenges in Europe and an uneven economic recovery. At Manulife Private Wealth we believe in active managers who are focused on investing in companies that generate free cash flow, have strong management teams and are good stewards of capital will provide better upside to investors during this time of volatility. At MPW we see opportunity in the equity markets and believe the fixed income markets will see muted and potentially challenging returns.

As always please ensure you have a discussion with your Investment Counsellor should you have any questions or concerns, while making sure that your investment policy still is closely aligned with your long-term investment goals.

A widespread health crisis such as a global pandemic could cause substantial market volatility, exchange trading suspensions and closures, and affect portfolio performance. For example, the novel coronavirus disease (COVID-19) has resulted in significant disruptions to global business activity. The impact of a health crisis and other epidemics and pandemics that may arise in the future, could affect the global economy in ways that cannot necessarily be foreseen at the present time. A health crisis may exacerbate other pre-existing political, social and economic risks. Any such impact could adversely affect the portfolio's performance, resulting in losses to your investment.


The material contains information regarding the investment approach described herein and is not a complete description of the investment objectives, risks, policies, guidelines or portfolio management and research that supports this investment approach. This commentary in this report is provided for informational purposes only and is not an endorsement of any security or sector. The opinions expressed are those of Manulife Private Wealth as of the date of writing and are subject to change without notice. The information in this document including statements concerning financial market trends, are based on current market conditions, which will fluctuate and may be superseded by subsequent market events or for other reasons. This material does not constitute an offer or an invitation by or on behalf of Manulife Private Wealth to any person to buy or sell any security. Past performance is no indication of future results. The information and/or analysis contained in this material have been compiled or arrived at from sources believed to be reliable but Manulife Investment Management does not make any representation as to their accuracy, correctness, usefulness or completeness and does not accept liability for any loss arising from the use hereof or the information and/or analysis contained herein. Neither Manulife Private Wealth or its affiliates, nor any of their directors, officers or employees shall assume any liability or responsibility for any direct or indirect loss or damage or any other consequence of any person acting or not acting in reliance on the information contained herein. Please note that this material must not be wholly or partially reproduced.

Manulife Private Wealth is a division of Manulife Investment Management Limited and Manulife Investment Management Distributors Inc. Investment services are offered by Manulife Investment Management Limited and/or Manulife Investment Management Distributors Inc. Banking services and products are offered by Manulife Bank of Canada. Wealth & Estate Services are offered by The Manufacturers Life Insurance Company. Manulife,  Stylized M Design, Manulife Private Wealth, Manulife Private Wealth & Design are trademarks of The Manufacturers Life Insurance Company and are used by it, and its affiliates under license.