Market timing...or time in the market?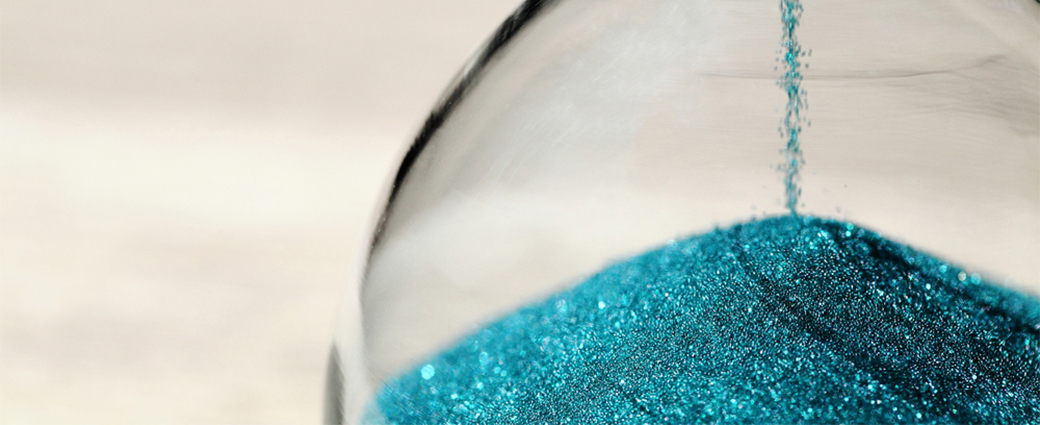 Following a painfully weak close to 2018, investors had to wonder if the doom and gloom would continue into the first quarter of 2019. The new year charged in like a bull, recovering the losses of the previous quarter and pushing returns to new heights across virtually all equity markets. We are closing out the first quarter with solid returns in North American markets while most European markets are also finishing stronger.
Weaker economic indicators and on-going trade conflicts are resulting in continued volatility for markets.  Our expectations for returns across all asset classes have been adjusted lower amidst this uncertain backdrop and we are closely monitoring the ISM Manufacturing Purchasing Manager's Index and inflation to better gauge the magnitude of lower returns.  Although increased volatility is one indicator economists look to in forecasting recessions, its track record of predicting a recession is less than perfect.

The yield curve in both the United States and Canada has inverted, which is another widely viewed precursor and predictor of recessions.  At this point, however, we are seeing positive economic growth in Canada and the United States and although we expect the pace to be slower, we believe growth will continue to move in a positive direction in 2019. The potential for a recession in 2020 is growing with concerns rising over housing prices, slowing auto sales and rising consumer debt levels.

What does this mean for your portfolio, and what is Manulife Private Wealth doing to ensure we are on top of things? The Investment Committee has engaged Manulife Asset Management's Global Asset Allocation team to conduct its annual review of each of our asset mixes to ensure the risk and return profiles are optimized should a recession materialize in 2020. This is done on a five year, forward looking forecast which helps to shut out short-term noise and volatility and allows our portfolios to be rooted in long term stewardship, the hallmark of Manulife Private Wealth.

Concurrently, the Global Manager Research Team at Manulife continues to evaluate our managers to ensure they remain best in class when measured against our internal benchmarks and there have been no material changes in their processes. We leverage these evaluations as an opportunity to look for new managers and to refine our private and alternative asset product shelf through which your Investment Counsellors may add to the diversification of your portfolios and potentially lower the risk profile.

I recently read in a local newspaper how investors can be their own worst enemies when trying to time the markets. The commentary went on to state that investors proved this view once again during the market pullback in December, selling in January well after the market had reached its low. If investors become so focused on the day to day gyrations in the market, it can lead to poor decision making behaviour towards their portfolios. This reminded me of the message we constantly focus on. We manage your portfolios to your specific savings goals. Unless those goals have changed, there has been a change in your risk profile or return expectations, we should not be making reactive changes based on short term market movements. Much like the Brexit fiasco taking place across the pond, there is little point in making shifts if we are unclear of the longer or realistic final outcomes of circumstances.

Overall, we continue to emphasize diversification and the benefits private or alternative assets as non-correlated assets deliver in the optimization of the risk - return profile of your investment portfolio.
As we head into spring, and longer days, this is an excellent opportunity to review your Investment Policy Statement with your Investment Counsellor to ensure it remains aligned with long term goals.
This commentary is provided for informational purposes only and is not an endorsement of any security or sector. The opinions expressed are those of Manulife Private Wealth as of the date of writing and are subject to change. The information in this document including statements concerning financial market trends, are based on current market conditions, which will fluctuate and may be superseded by subsequent market events or for other reasons. This material does not constitute an offer or an invitation by or on behalf of Manulife Private Wealth to any person to buy or sell any security. Past performance is no indication of future results. The information and/or analysis contained in this material have been compiled or arrived at from sources believed to be reliable but Manulife Asset Management does not make any representation as to their accuracy, correctness, usefulness or completeness and does not accept liability for any loss arising from the use hereof or the information and/or analysis contained herein. Neither Manulife Private Wealth or its affiliates, nor any of their directors, officers or employees shall assume any liability or responsibility for any direct or indirect loss or damage or any other consequence of any person acting or not acting in reliance on the information contained herein. Please note that this material must not be wholly or partially reproduced.