Does the bear enter our lives in 2018?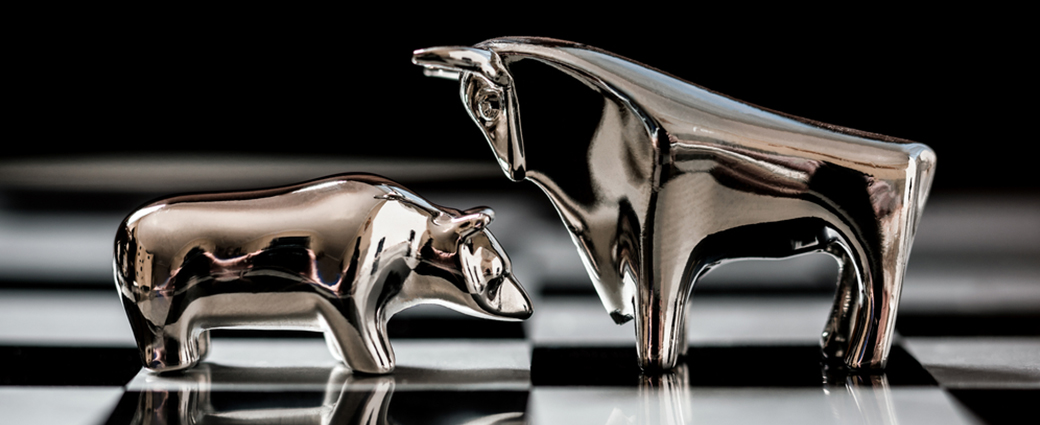 The first quarter of 2018 was certainly an interesting one, from the largest daily losses by points in the history of the Dow to a market rebound later that month. It felt like an amusement park ride at times.
Recent American policy on trade has led to a level of volatility not seen in a long time and has many questioning whether we're due for a major correction.
While no one enjoys volatility for its own sake, the role of an active investment manager is to garner opportunities from solid company fundamentals that will be rewarded regardless of political noise.
History has demonstrated time and again in the investment industry that acting in a vacuum of real information and data often leads to poor outcomes. This is precisely why the average retail investor often underperforms both industry benchmarks and institutional investment managers.
Studies have shown that the average investor is twice as sensitive to losses as to gains. Human behavior is such that when you experience market volatility and losses, the tendency is to act rapidly, which thereby crystalizes the loss. It's been found that frequent portfolio evaluation, when combined with a higher sensitivity to losses, can leave many investors emotionally drained and with underperforming investment portfolios.
Small investors also tend to enter the market as securities are rising rapidly, which leads to buying near the top. The role of a manager and investment counsellors is to ensure that investors don't become their own worst enemy in trying to time the market. While no one should believe a bull market can run forever, and as we're in the ninth year of this bull market, we're definitely closer to the end than the beginning, in our opinion. People have been calling the end of this bull market for the last two years, and those who pulled their money out would be fuming on the sidelines as they watched the markets climb another ~25%. Building a structured portfolio and investment strategy that can endure volatility is how you can model your portfolio to align with your long-term goals.
When the Brexit referendum vote result was announced, the market reaction was dramatic, but quickly stabilized over the following days in the absence of any real changes. Too often, investors trade based on conjecture rather than waiting for true facts.
We've seen the similar events unfold this quarter, first with the NAFTA negotiations and more recently with the U.S.-China trade squabble. In the absence of real data, making a leap out of investment accounts is really a leap of faith or a gamble.
This is a great time to take a long look at your financial goals to ensure that they're unchanged and that the timelines remain the same. If something has changed, work with your investment counselor to update your investment policy statement and adapt your portfolio to match your goals.
There are opportunities in all markets, be they up or down, bull or bear. It's the diversification of a portfolio that helps with downside protection and overall return. Perhaps the most important activity you can do is ensure you're watching the longer-term gain while ignoring the short-term fluctuations.
So while the bull may be getting tired, there's no need to flee the markets, and we believe there will still be opportunities during new periods of volatility as we move further into 2018.
This commentary is provided for informational purposes only and is not an endorsement of any security or sector. The opinions expressed are those of Manulife Private Wealth as of the date of writing and are subject to change. The information in this document, including statements concerning financial market trends, are based on current market conditions, which will fluctuate and may be superseded by subsequent market events or for other reasons. This material does not constitute an offer or an invitation by or on behalf of Manulife Private Wealth to any person to buy or sell any security. The information and/or analysis contained in this material has been compiled or arrived at from sources believed to be reliable, but Manulife Investment Management does not make any representation as to their accuracy, correctness, usefulness, or completeness, and does not accept liability for any loss arising from the use of the information and/or analysis contained here. Neither Manulife Private Wealth or its affiliates, nor any of their directors, officers, or employees, shall assume any liability or responsibility for any direct or indirect loss or damage or any other consequence of any person acting or not acting in reliance on the information contained here. Please note that this material must not be wholly or partially reproduced. Past performance dos not guarantee future results.