Geopolitical and trade tensions contributed to increased market volatility in Q3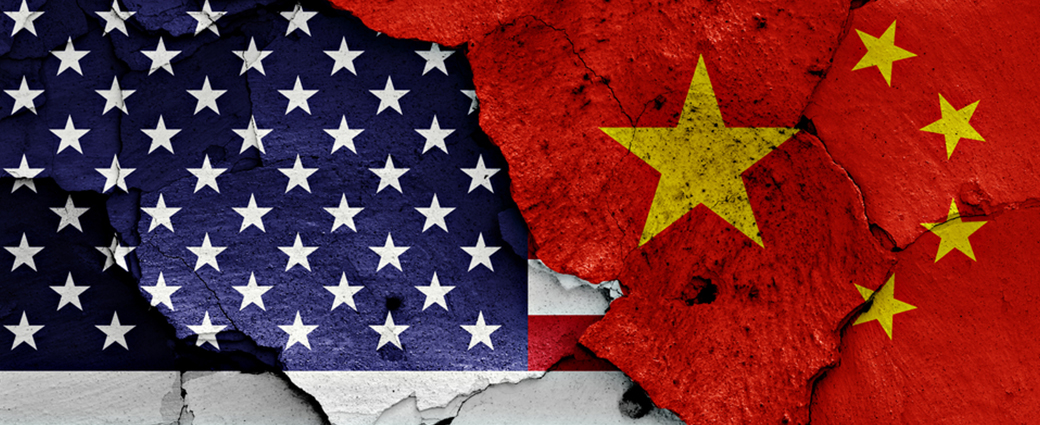 During the third quarter, global equity markets continued to be impacted by geopolitical and trade tensions, while economic data increasingly indicated a sluggish global environment. Additionally, a short-lived inverted yield curve (2-year bond yields higher than 10-year bond yields) in the United States temporarily spooked markets as this phenomenon typically prefaces a recession.
Uncertainty regarding Britain's exit from the European Union continued following the UK Prime Minister, Boris Johnson, receiving approval from the Queen to shut down Parliament until the middle of October leaving just a few weeks before the latest deadline of the UK's October 31st departure date from the EU. This action was later ruled illegal by the UK's Supreme Court with Parliament resuming normal sessions in the middle of September. Ongoing tensions in the Middle East between two longtime adversaries, Saudi Arabia and Iran, intensified following the attack on Saudi oil facilities either by factions backed by Iran or directly by Iran as evidence is increasingly mounting to the latter. In the US, the move to begin an impeachment inquiry into allegations President Trump was holding back defense funds for political gain further adds to the uncertainty. Although these geopolitical issues may have little to do with overall equity market fundamentals, they should continue to cause volatility in markets.
Trade frictions between the two largest economies in the world, the United States and China, continued to rattle global markets this quarter. The tit for tat tariffs has been building over the past year or so and the relationship between the two countries worsened recently after the United States officially labeled China a currency manipulator, following Beijing's move to allow the USD/CNY to slip below the peg set at seven yuan per dollar. A cheaper currency allows China to offset a lot of the pain of American tariffs, making Chinese goods less expensive in the United States.
As you know, we strive to build portfolios with the best risk return characteristics for our clients. Manulife Private Wealth engages the Manulife Global Asset Allocation team, which manages more than $140 B in total assets1, to review and provide recommended changes to the weights assigned to the MPW asset mixes. The Manulife Global Asset Allocation team generates its own five-year forecast to determine these recommendations which has the advantage of filtering out much of the short-term noise in the markets. We are presently in the process of implementing their recommendations across existing portfolios to reallocate assets to markets where we believe the risk and return profile is more attractive.
Some of the key variables the Manulife Global Asset Allocation team has assessed which impact asset mix weightings include i) the length and strength of the economic cycle, which is reaching maturity; ii) growth in industrial production which has been slowing for over a year; and iii) other potential economic headwinds facing the US in 2020.  Existing monetary and fiscal policy, the US/China trade war, weaker underlying growth and lower valuations all impact the outlook and future direction of the world's largest market.
As a result, we are incrementally reallocating investments away from the US, (while maintaining adequate exposure given the importance of the US in the global economy and capital markets) to other attractive areas such as increasing our exposure to Canadian Equities and Emerging Markets due to more favorable growth and valuation characteristics. We are also increasing our allocation to global infrastructure. Overall, we aim to provide a stable, long-term return appropriate to your own personal risk profile, as established with your Investment Counsellor.
As we enter the fall season and we prepare our yards and houses for winter, the same process is taking place as part of the asset mix changes.  I would encourage you to also speak to your Investment Counsellor to ensure your goals are unchanged and that your risk profile remains the same.
Wishing you and yours a Happy Thanksgiving.
1 As of December 31, 2018

This commentary is provided for informational purposes only and is not an endorsement of any security or sector. The opinions expressed are those of Manulife Private Wealth as of the date of writing and are subject to change. The information in this document including statements concerning financial market trends, are based on current market conditions, which will fluctuate and may be superseded by subsequent market events or for other reasons. This material does not constitute an offer or an invitation by or on behalf of Manulife Private Wealth to any person to buy or sell any security. Past performance is no indication of future results. The information and/or analysis contained in this material have been compiled or arrived at from sources believed to be reliable but Manulife Asset Management does not make any representation as to their accuracy, correctness, usefulness or completeness and does not accept liability for any loss arising from the use hereof or the information and/or analysis contained herein. Neither Manulife Private Wealth or its affiliates, nor any of their directors, officers or employees shall assume any liability or responsibility for any direct or indirect loss or damage or any other consequence of any person acting or not acting in reliance on the information contained herein. Please note that this material must not be wholly or partially reproduced. Manulife Private Wealth is a division of Manulife Investment Management Limited and Manulife Investment Management Distributors Inc. Investment services are offered by Manulife Investment Management Limited and/or Manulife Investment Management Distributors Inc. Banking services and products are offered by Manulife Bank of Canada. Wealth & Estate Services are offered by The Manufacturers Life Insurance Company. Manulife, Stylized M Design, Manulife Private Wealth, Manulife Private Wealth & Design are trademarks of The Manufacturers Life Insurance Company and are used by it, and its affiliates under license.