Global Volatility and Trade Wars. Is this the start of a market correction or déjà vu?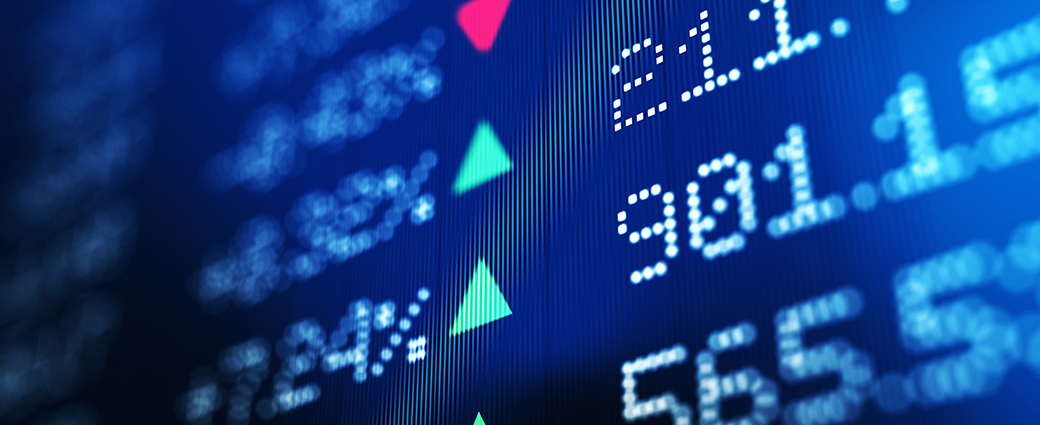 In the last year and a half, quite often the market environment and the whipsaw approach to the index fluctuations have led me to think of the movie "Groundhog Day". Investors seem to be repeating their buying/selling behaviour over and over with very little underlying economic rationale.
Market returns over the first half of 2019 were up, but they were not universally so. There appears to be a movement towards sectors such as Utilities and Telecoms which investors expect will benefit during a declining rate environment. In addition, given the heightened volatility, investors are looking to invest in companies they hope will minimize their exposure to the downside.  The broader market however is merely treading water at this halfway point in the year with most of the returns being dividend led. It seems thus far in 2019 volatility is the adjective that would perfectly describe the existing market conditions.

There are also two major variables in the global geopolitical space which are contributing to increased volatility in the capital markets. The first is the China – US trade conflict, which increasingly looks like a game of chicken where there will be no clear winner while producing global economic collateral damage. The likelihood of a recession being caused or exacerbated by these trade tensions becomes more likely with each passing day.

The tariff increases will have an impact on global GDP affecting the US to a relatively minor extent while estimates indicate there will be a more significant impact on the Chinese economy. This has caused uncertainty for markets in the longer term, given the Chinese do not have alternative export markets to rival the US in volume and variety of goods and it will take time to repivot the US supply chain.

The second variable is the activity in the Strait of Hormuz where the US and Saudi Arabia have accused Iran of launching attacks against commercial oil tankers and a US drone resulting in US sanctions against high ranking individuals in the Iranian government including the head of state. These mounting tensions between the US and Iran could interrupt oil supply as it's estimated 20% of all global oil moves through the Strait. The resulting boost in oil prices would be good for Canada if Canada could only resolve its stalemate on pipelines.

We continue to see the potential for a recession taking place in 2020. To this end, we are working closely with the Manulife Investment Management Asset Allocation team to review our five-year asset allocation models. This is an annual process where we identify the optimal asset allocation across multiple asset classes for a given return with the lowest risk over a long-time horizon. I anticipate this fall MPW will shift assets away from some of the more fully valued markets in favour of undervalued markets to potentially enhance returns while mitigating volatility.

In today's market environment, while there is no way to fully prepare for a recession, we believe a combination of strong asset mix and active portfolio management is the best way to weather any potential storm.

As always should you have any changes in your time horizons or risk profile or have any questions regarding your portfolios, do not hesitate to reach out to your Investment Counsellor.

Wishing you and yours a safe and enjoyable summer.
This commentary is provided for informational purposes only and is not an endorsement of any security or sector. The opinions expressed are those of Manulife Private Wealth as of the date of writing and are subject to change. The information in this document including statements concerning financial market trends, are based on current market conditions, which will fluctuate and may be superseded by subsequent market events or for other reasons. This material does not constitute an offer or an invitation by or on behalf of Manulife Private Wealth to any person to buy or sell any security. Past performance is no indication of future results. The information and/or analysis contained in this material have been compiled or arrived at from sources believed to be reliable but Manulife Asset Management does not make any representation as to their accuracy, correctness, usefulness or completeness and does not accept liability for any loss arising from the use hereof or the information and/or analysis contained herein. Neither Manulife Private Wealth or its affiliates, nor any of their directors, officers or employees shall assume any liability or responsibility for any direct or indirect loss or damage or any other consequence of any person acting or not acting in reliance on the information contained herein. Please note that this material must not be wholly or partially reproduced. Manulife Private Wealth is a division of Manulife Investment Management Limited and Manulife Investment Management Distributors Inc. Investment services are offered by Manulife Investment Management Limited and/or Manulife Investment Management Distributors Inc. Banking services and products are offered by Manulife Bank of Canada. Wealth & Estate Services are offered by The Manufacturers Life Insurance Company. Manulife, Stylized M Design, Manulife Private Wealth, Manulife Private Wealth & Design are trademarks of The Manufacturers Life Insurance Company and are used by it, and its affiliates under license.