How do the markets look for the remainder of the year?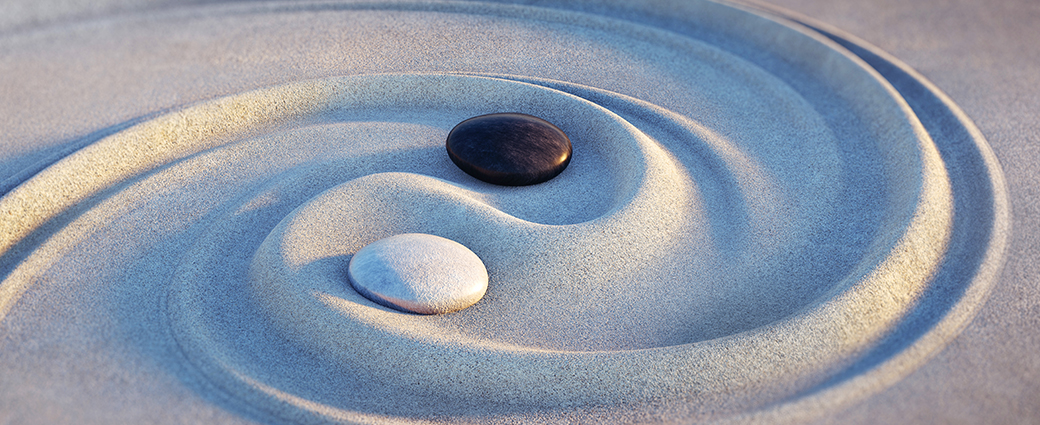 After historic volatility and a significant pullback in the first quarter, stock markets generally have experienced a robust rebound. The quick action taken by global policymakers in March and April, aiming at monetary and fiscal measures to support businesses and wage earners alike, has helped maintain market liquidity and fueled a pronounced recovery. It's important to note, however, that the recovery has been uneven across sectors and industries. There's been a significant disconnect across equity markets' recovery, with the S&P TSX Composite Index down 5.5% year to date (YTD), while in the United States, the S&P 500 Index was up 4.1% for the same period.1 The most telling story is the NASDAQ, which was up 24.5% YTD with outsize gains in technology stocks accounting for the majority of the increase.1 This uneven nature of the rebound has highlighted and reinforced the importance of diversification.2
What does this mean for the markets for the remainder of the year? Heightened market volatility is likely to remain throughout 2020 and into 2021. The ongoing challenge of the pandemic and its impact on the broader economy will continue to destabilize the recovery currently under way and have a disproportionate impact on market returns.
The U.S. election is also adding to the volatility and uncertainty in the market; the recent announcement that President Trump and his wife had contracted the coronavirus sent the markets into a tailspin. The pundits were left speculating how the final few weeks of the election campaign would play out with the Republican candidate in quarantine. Added to that, the U.S. Food and Drug Administration recently published updated safety guidelines that precluded a vaccine being ready before the election, leaving the Trump administration to continue playing defense with regard to their handling of the virus.
While we expect interest rates to remain at historically low levels for the next few years, we believe the main drivers to reinvigorating the economy are fiscal policy and consumer spending. Combined, these key drivers can lead to the long-term strength of the stock market.
Bond yields will continue to be at historic lows, with the long-term focus of the U.S. Federal Reserve and other central banks on keeping interest rates low. This will continue to weigh on fixed-income returns driving investors to look for yield along the credit curve to high yield and emerging-market debt as well as elsewhere.
Globally, the trend away from globalization continues, with more and more companies bringing manufacturing back home—or, at least, closer to home—with geopolitical tensions adding to the urgency. The U.S.-China trade dispute and intense situation in Hong Kong have served to highlight the strategic need for companies to diversify their manufacturing locations to avoid being unduly affected by political tensions.
As we continue toward the new normal, there are non-equity market correlated investments such as real estate and real assets that can help to withstand these periods of extreme volatility. We continue to look to these asset classes for diversification and stable, long-term positive return potential.
It's these opportunities and making use of such strategies as dollar cost averaging that historically tend to be better in leading to steady, long-term returns. As you review your investment portfolio, please take some time to think about your long-term savings goals and whether they're still aligned with your portfolio asset allocation. Ongoing conversations with your investment counsellor will ensure your success in meeting these goals.
Wishing you a safe and healthy fall season.
1 Bloomberg, as of September 30, 2020. 2 Diversification does not guarantee a profit or protect against a loss in any market.

A widespread health crisis such as a global pandemic could cause substantial market volatility, exchange-trading suspensions and closures, and affect portfolio performance. For example, the novel coronavirus disease (COVID-19) has resulted in significant disruptions to global business activity. The impact of a health crisis and other epidemics and pandemics that may arise in the future could affect the global economy in ways that cannot necessarily be foreseen at the present time. A health crisis may exacerbate other preexisting political, social, and economic risks. Any such impact could adversely affect the portfolio's performance, resulting in losses to your investment.

This material contains information regarding the investment approach described and is not a complete description of the investment objectives, risks, policies, guidelines, or portfolio management and research that supports this investment approach. Any commentary in this report is provided to our clients for informational purposes only ,and is not an endorsement of any security or sector. The opinions expressed are those of Manulife Private Wealth as of the date of writing and are subject to change.

The information in this document, including statements concerning financial market trends, are based on current market conditions, which will fluctuate and may be superseded by subsequent market events or for other reasons. This material does not constitute an offer or an invitation by or on behalf of Manulife Private Wealth to any person to buy or sell any security. The information and/or analysis contained in this material has been compiled or arrived at from sources believed to be reliable, but Manulife Investment Management does not make any representation as to their accuracy, correctness, usefulness, or completeness, and does not accept liability for any loss arising from the use of the information and/or analysis contained here. Neither Manulife Private Wealth or its affiliates, nor any of their directors, officers, or employees, shall assume any liability or responsibility for any direct or indirect loss or damage or any other consequence of any person acting or not acting in reliance on the information contained here. Please note that this material must not be wholly or partially reproduced. Past performance does not ensure future results. 

Manulife Private Wealth is a division of Manulife Investment Management Limited and Manulife Investment Management Distributors Inc. Investment services are offered by Manulife Investment Management Limited and/or Manulife Investment Management Distributors Inc. Banking services and products are offered by Manulife Bank of Canada. Wealth and estate services are offered by The Manufacturers Life Insurance Company.