Markets diverge from the pandemic and economy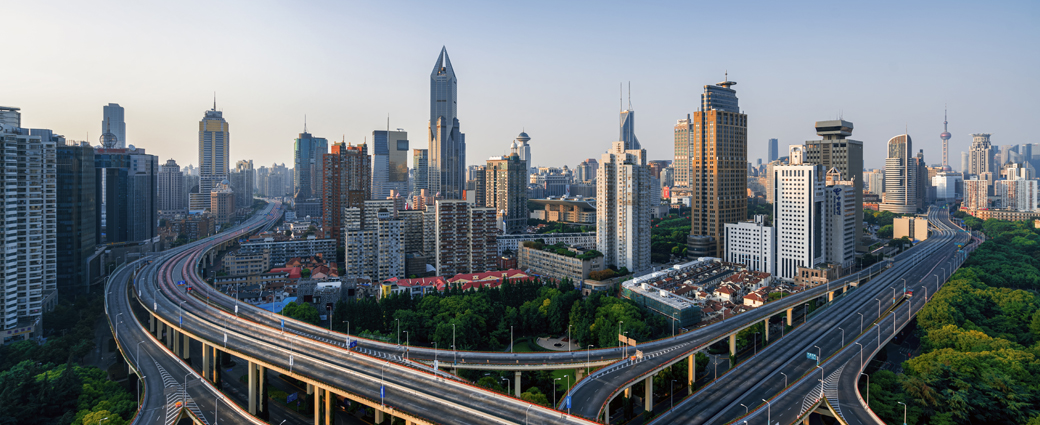 We continue to move through various phases of economic re-opening across the country with the slowing of the spread of COVID-19. Regardless of the human and economic cost of the pandemic, this quarter the markets started looking beyond the dramatic trough experienced in March and ahead to brighter days. Despite the "made for the history books" pullback in the first quarter of 2020, the second quarter saw an equally historic rebound. The S&P500 finished the quarter up 20.0%, which was the best quarterly return since 1998.1 In Canada, the S&P/TSX returned 16.0%, its best quarterly return since 2009 while remaining off its all-time high posted earlier in the year.2
Seeing the surge of COVID-19 cases globally and the ongoing downbeat economic news in the US, it seems perplexing that markets have come back so strongly. We believe markets are currently anticipating a strong recovery based on pent-up demand and are pricing in a more muted second wave of the pandemic, should we experience one, as governments and policymakers learn from the first outbreak what policies and actions work best.
While this may seem an overly rosy view, we are of the view that the market recovery will continue at a more measured pace in 2020. The Manulife Global Asset Allocation team who build the custom asset mixes for Manulife Private Wealth based on multiple economic indicators have updated their five-year asset mix forecasts and the overall trends are very positive. For those of you interested in knowing more, please tune in to Manulife's Head of Asset Allocation, Jamie Robertson's comments during Manulife Private Wealth's most recent podcast "The road ahead: Focusing your investment goals amidst uncertainty".
We expect markets to continue to be volatile in the months ahead as investors digest the impact of economies re-opening, additional localized coronavirus outbreaks and other, major geopolitical factors. While so much attention has been focused on the coronavirus outbreak, geopolitical tensions are on the rise and weighing heavily on governments coping with unprecedented and expensive stimulus packages unleashed to keep their economies afloat. In recent weeks, the US government has started making noises again about imposing tariffs on the import of Canadian steel and aluminum despite the USMCA agreement coming into force on July 1st. Additionally, the US is bracing for upcoming elections in November where current polls indicate Democrats will take both levels of government as well as the White House. Other trade disputes are coming to the fore, most significant of which is the US-China trade conflict, arguably growing to include most western, developed nations against China. The new national security legislation passed recently in Beijing and imposed on Hong Kong has generated global consternation and has led to an increased level of uncertainty and worry over supply chain disruption.
While these geopolitical events are well out of our control, it's critical to ensure your asset allocation is optimized and aligned with your investment goals to deliver the best risk-adjusted returns given current market conditions. Our team is available to meet, virtually and in person, to discuss your investment portfolio with you at your convenience. Should you have other investment assets you believe warrant a second opinion, please do not hesitate to let us know.3
I hope that you get the opportunity to enjoy some time off now that the weather has improved and the warmer temperatures of summer are upon us. Wishing you a very enjoyable and safe summer season.
1,2 Source: Bloomberg. 3 Manulife Private Wealth's services are limited to Canadian Accredited Investors.

A widespread health crisis such as a global pandemic could cause substantial market volatility, exchange trading suspensions and closures, and affect portfolio performance. For example, the novel coronavirus disease (COVID-19) has resulted in significant disruptions to global business activity. The impact of a health crisis and other epidemics and pandemics that may arise in the future, could affect the global economy in ways that cannot necessarily be foreseen at the present time. A health crisis may exacerbate other pre-existing political, social and economic risks. Any such impact could adversely affect the portfolio's performance, resulting in losses to your investment.

The material contains information regarding the investment approach described herein and is not a complete description of the investment objectives, risks, policies, guidelines or portfolio management and research that supports this investment approach. Any commentary in this report is provided to our clients for informational purposes only and is not an endorsement of any security or sector. The opinions expressed are those of Manulife Private Wealth as of the date of writing and are subject to change. The information in this document including statements concerning financial market trends, are based on current market conditions, which will fluctuate and may be superseded by subsequent market events or for other reasons. This material does not constitute an offer or an invitation by or on behalf of Manulife Private Wealth to any person to buy or sell any security. Past performance is no indication of future results. The information and/or analysis contained in this material have been compiled or arrived at from sources believed to be reliable but Manulife Investment Management does not make any representation as to their accuracy, correctness, usefulness or completeness and does not accept liability for any loss arising from the use hereof or the information and/or analysis contained herein. Neither Manulife Private Wealth or its affiliates, nor any of their directors, officers or employees shall assume any liability or responsibility for any direct or indirect loss or damage or any other consequence of any person acting or not acting in reliance on the information contained herein. Please note that this material must not be wholly or partially reproduced.

Manulife Private Wealth is a division of Manulife Investment Management Limited and Manulife Investment Management Distributors Inc. Investment services are offered by Manulife Investment Management Limited and/or Manulife Investment Management Distributors Inc. Banking services and products are offered by Manulife Bank of Canada. Wealth & Estate Services are offered by The Manufacturers Life Insurance Company.