The reopening recovery is underway
As we begin the summer season, health and safety protocols including lockdowns are being relaxed or eliminated and the Canadian economy is opening rapidly.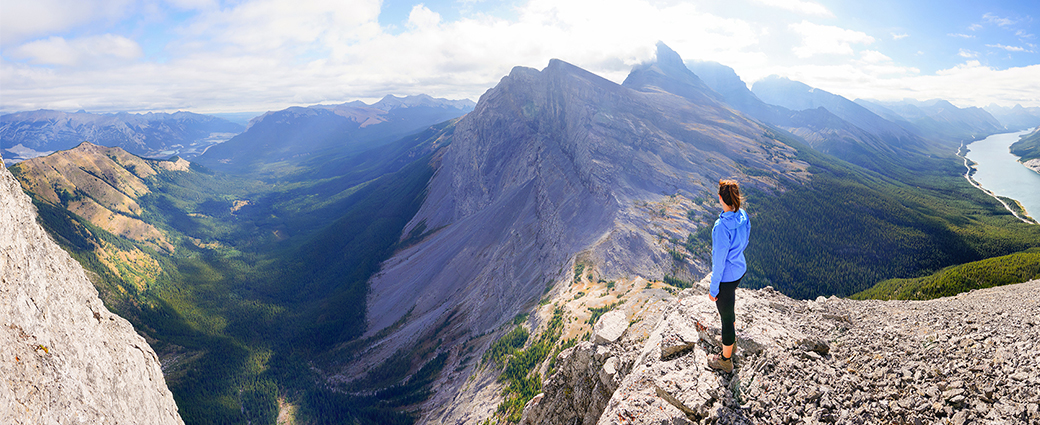 There is a palpable sense of relief and the pent-up demand for goods and services which accumulated during the pandemic is being felt. Despite the positive progress on the vaccine front there remain several challenges to overcome both with the reopening of the economy and with unlocking global supply chains while hoping Canada avoids a fourth wave of rising Covid infection rates.

The first half of 2021 saw very strong North American equity performance with the S&P 500 rising 14.4% and the S&P TSX rising 15.7%. There has been an uneven drive to this performance across various asset classes due to continued market volatility, in part because of the pandemic. Fixed income returns continued to be muted and relatively flat despite higher short-term inflation numbers. The expectation for these returns is essentially 'what you see is what you get', likely remaining around the 2% band for 10-year yields. Overall, it was a solid first half of the year that emphasized diversification in portfolios to achieve solid returns.
In discussions with the Global Macro team, the view is that while we have witnessed some rush up to "peak macro" so far this year, capital expenditure, energy and labour markets have yet to hit their peaks which leaves room for continued growth in 2021. As we look at specific equity markets, the Global Macro team continues to see upside in the Canadian equity market vs. US large cap equities given the US markets have run up faster as the US economy reopened earlier this year. On the international equity side, Europe and the Emerging Markets are poised to catch up to the North American equity markets and we continue to track infrastructure which we believe as a solid investment class. While the market highs, or near highs, we have been seeing recently have put a note of caution on overall returns, we continue to believe the active security selection by our managers should provide a decent runway for solid equity returns in 2021.¹
So where do we go from here? As many of you are aware, Manulife Private Wealth engages the global expertise of Manulife's multi-asset solutions team to provide us with our asset mixes across fixed income and equities. These are based on 5-year projections with the goal to achieve a stable return with the lowest risk profile possible for a given asset mix. We are presently in the process of reviewing our mixes with some adjustments likely taking place in the third quarter of 2021.
We continue to review our investment platform to ensure we have access to quality managers and are looking to enhance our alternative asset product shelf to ensure we continue to deliver an institutional, pension fund style of investment management to our clients.
As you prepare for what hopefully will be a more normal summer this year, including some vacation time, please ensure you give some thought to your investment goals to make sure they are unchanged and still aligned with your mid- to long-term spending plans. Should you have any questions or wish to review your portfolio, the Manulife Private Wealth team are here to help.
Wishing you a safe and happy summertime.
1 Diversification does not guarantee a profit nor protect against loss in any market.
A widespread health crisis such as a global pandemic could cause substantial market volatility, exchange trading suspensions and closures, and affect portfolio performance. For example, the novel coronavirus disease (COVID-19) has resulted in significant disruptions to global business activity. The impact of a health crisis and other epidemics and pandemics that may arise in the future, could affect the global economy in ways that cannot necessarily be foreseen at the present time. A health crisis may exacerbate other pre-existing political, social and economic risks. Any such impact could adversely affect the portfolio's performance, resulting in losses to your investment.


The material contains information regarding the investment approach described herein and is not a complete description of the investment objectives, risks, policies, guidelines or portfolio management and research that supports this investment approach. Any commentary in this report is provided for informational purposes only and is not an endorsement of any security or sector. The opinions expressed are those of Manulife Private Wealth as of the date of writing and are subject to change. The information in this document including statements concerning financial market trends, are based on current market conditions, which will fluctuate and may be superseded by subsequent market events or for other reasons. This material does not constitute an offer or an invitation by or on behalf of Manulife Private Wealth to any person to buy or sell any security. Past performance is no indication of future results. The information and/or analysis contained in this material have been compiled or arrived at from sources believed to be reliable but Manulife Investment Management does not make any representation as to their accuracy, correctness, usefulness or completeness and does not accept liability for any loss arising from the use hereof or the information and/or analysis contained herein. Neither Manulife Private Wealth or its affiliates, nor any of their directors, officers or employees shall assume any liability or responsibility for any direct or indirect loss or damage or any other consequence of any person acting or not acting in reliance on the information contained herein. Please note that this material must not be wholly or partially reproduced.

Manulife Private Wealth is a division of Manulife Investment Management Limited and Manulife Investment Management Distributors Inc. Investment services are offered by Manulife Investment Management Limited and/or Manulife Investment Management Distributors Inc. Banking services and products are offered by Manulife Bank of Canada. Wealth & Estate Services are offered by The Manufacturers Life Insurance Company.

PPM 539620