This is what a pandemic looks like in economic terms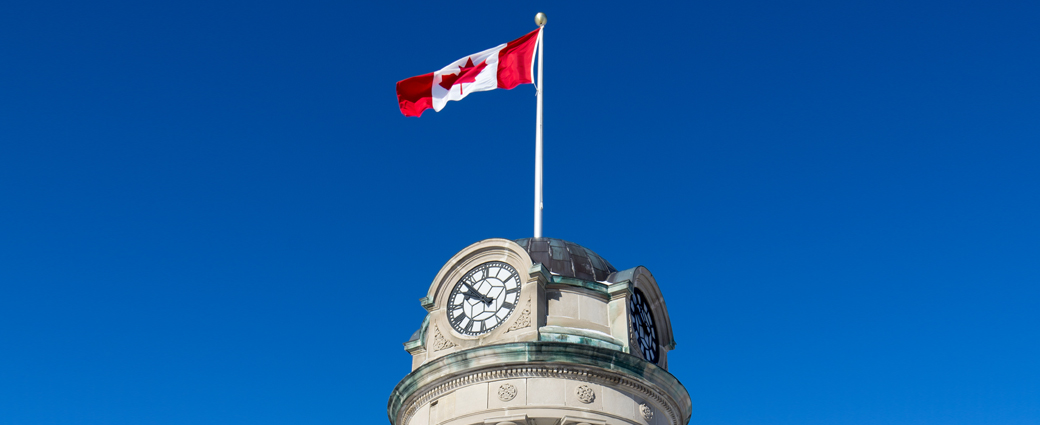 We are currently living through a period that none of us will ever forget nor could have envisioned just a few short months ago. On March 11th the World Health Organization declared COVID-19 a global pandemic. In the weeks leading up to that declaration, we witnessed a precipitous fall in the equity markets and a severe tightening of liquidity in the credit markets. Since then, several governments and central banks have announced massive economic stimulus measures and declared states of emergency while the world waits, mostly sheltering at home, for the virus to run its course. Until a vaccine can be developed, we continue to draw inspiration from the medical professionals who are on the front lines, working hard to save lives.
Sheltering at home has brought an unprecedented pause to most economic activity across the globe. Border closures, interruptions to supply chains and layoffs are temporarily distorting economic statistical measures making it difficult to read how deep this global recession is going to get. In the meantime, the fall in global markets has been broader and more abrupt than anyone could have forecast. Despite being in good shape from a debt perspective versus its peers in the G7, the Canadian economy was caught in a position of weakness due to rail blockades across the country which disrupted the movement of goods and the collapse in oil prices following a Saudi/Russian spat on production levels.
Government officials and policymakers around the globe have been moving quickly to implement programs and policies to bridge the funding gap brought on by what the pundits are calling 'The Great Pause'. These programs aim to provide relief to businesses and people hit with stalled cash flows and sudden job losses resulting from provincial governments ordering the shutdown of non-essential businesses. In Canada and the US, the central banks have sharply cut interest rates and announced additional measures to put their own balance sheets to use to counter the economic damage caused by the virus. 
The S&P TSX closed the quarter down 21.6%, which was off its lows for the quarter, ranked in the mid-range of global equity market returns.1 The Dow Jones had its worst start to a year in history and the S&P 500 had its worst quarter since 2018. The bonds markets also froze up in March due to a scarcity in liquidity across the broad market. It's a very rare occurrence where all public asset classes, equities and fixed income, move materially lower at the same time, however that is exactly what happened.
As we enter the second quarter, the uncertainty of when this pandemic will be controlled continues to weigh on the markets. While we do anticipate that the markets will recover, the timing is still anyone's guess. Many analysts are pointing to a return to economic growth and a more normal market environment by Q4. In the near term we expect to continue seeing heightened levels of volatility.
As you review your portfolio, please ensure you speak with your Investment Counsellor. They are best placed to give you updated insights and context as to what we see going forward and the impact, if any, on your medium to long term goals. Wishing you all a safe and healthy spring, and a quick resolution to this crisis.
1 Source: Bloomberg

A widespread health crisis such as a global pandemic could cause substantial market volatility, exchange trading suspensions and closures, and affect portfolio performance. For example, the novel coronavirus disease (COVID-19) has resulted in significant disruptions to global business activity. The impact of a health crisis and other epidemics and pandemics that may arise in the future, could affect the global economy in ways that cannot necessarily be foreseen at the present time. A health crisis may exacerbate other pre-existing political, social and economic risks. Any such impact could adversely affect the portfolio's performance, resulting in losses to your investment. The material contains information regarding the investment approach described herein and is not a complete description of the investment objectives, risks, policies, guidelines or portfolio management and research that supports this investment approach. Any commentary in this report is provided to our clients for informational purposes only and is not an endorsement of any security or sector. The opinions expressed are those of Manulife Private Wealth as of the date of writing and are subject to change. The information in this document including statements concerning financial market trends, are based on current market conditions, which will fluctuate and may be superseded by subsequent market events or for other reasons. This material does not constitute an offer or an invitation by or on behalf of Manulife Private Wealth to any person to buy or sell any security. Past performance is no indication of future results. The information and/or analysis contained in this material have been compiled or arrived at from sources believed to be reliable but Manulife Investment Management does not make any representation as to their accuracy, correctness, usefulness or completeness and does not accept liability for any loss arising from the use hereof or the information and/or analysis contained herein. Neither Manulife Private Wealth or its affiliates, nor any of their directors, officers or employees shall assume any liability or responsibility for any direct or indirect loss or damage or any other consequence of any person acting or not acting in reliance on the information contained herein. Please note that this material must not be wholly or partially reproduced. Manulife Private Wealth is a division of Manulife Investment Management Limited and Manulife Investment Management Distributors Inc. Investment services are offered by Manulife Investment Management Limited and/or Manulife Investment Management Distributors Inc. Banking services and products are offered by Manulife Bank of Canada. Wealth & Estate Services are offered by The Manufacturers Life Insurance Company. Manulife, Stylized M Design, Manulife Private Wealth, Manulife Private Wealth & Design are trademarks of The Manufacturers Life Insurance Company and are used by it, and its affiliates under license.