Enhance your family wealth by embracing story telling
2022 has been a roller coaster year in terms of the financial markets and many of us are concerned about how this may negatively impact our family wealth. While we can't control the markets, we can use this time to broaden our definition of family wealth.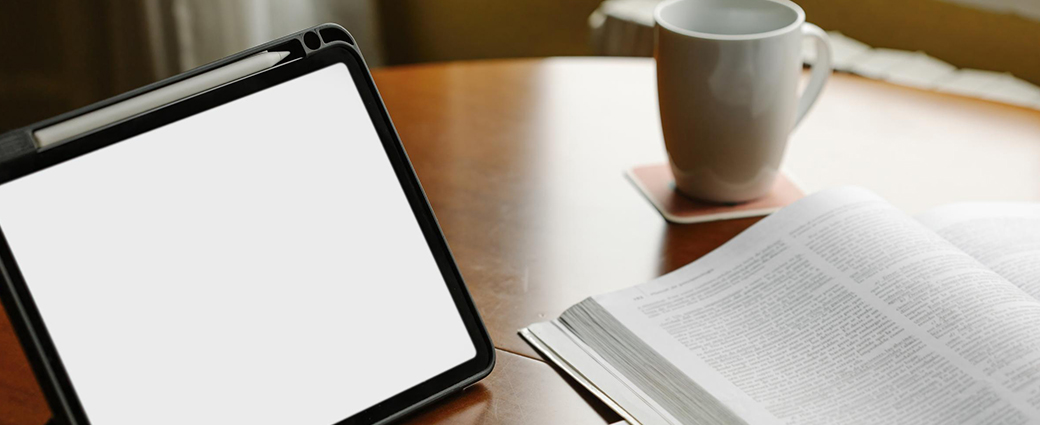 Have you considered that your family wealth is comprised of more than financial wealth? Charles W. Collier, in "Wealth in Families" writes that family wealth is more than just financial capital and instead is comprised of four components:
"Human capital refers to who individual family members are and what they are called to do, intellectual capital refers to how family members learn and govern themselves, social capital denotes how families engage in society at large, and financial capital stands for property of the family."
Colliers goes on to say that "Families that enhance human, intellectual, and social capital have a better chance at growing great human beings, and continuing as a cohesive group that enjoys meeting, working, and being together for more than one generation."
In his book, the lynchpin was for families to tell their stories because as humans we want to craft a coherent account of our personal and family experience. If you have information about your family tree, this may help to prompt you in remembering old family stories about your ancestors.
Summer provides a break from many of our usual routines, so consider using some of this time to think about your family stories. What stories would you like to know about or to share? If you don't know where to start, here are some suggestions:
Share your experience of one of your life's milestones
If you have a family member who is embarking on a new adventure, such as starting high school, university, getting married, having a baby, starting a new job, how about sharing your experience?
What did you wish that you knew?
Would you have done anything differently?
Did you get help from unexpected sources?
Share your experience with a "bad" financial decision
Someone shared a story with me about a young man who received an inheritance from an aunt and uncle. The young man being young and foolish spent his inheritance on transient things. After a few short months, all the inherited money was gone. Although the young man matured and ended up being financially well-off, he never shared this story with his family. 
Can you share a time when you make a "bad" financial decision?
Perhaps you received an inheritance when you were younger and squandered the money?
Perhaps you invested in something that was all the rage, and you lost a some or all or your original investment?
What did you learn from the situation and how it has changed how you approach things today?
Share your experience of dealing with debt
When I was finishing my law degree, I had more debt than assets and was feeling quite discouraged. Fortunately, a colleague at my part-time job, shared her experience when she was finishing her post-secondary education. She said she hated getting the mail because it often had another bill. At that time, she had more bills than income, so paying bills was a constant juggling act. After she finished school and obtained work, her financial situation turned around.
I am grateful for her story because it helped me gain a new perspective. With her insight, I realized that the situation was not uncommon and that my current situation didn't mean that it would be the situation forever.
Have you had to deal with debt issues?
How did you deal with getting out of debt?
What do you wish you had known?
What have you learned from having to deal with this situation?
What kind of debt burden did you carry (e.g., student loan, mortgage, car etc.) and how did you prioritize?
Share of experience of how you dealt with a dilemma either in your personal life or at work
We are all faced with dilemmas at various times of our lives. During the week of July 4, 2022, UK conservative politicians dealt with an ethical dilemma involving their Prime Minister Boris Johnston about whether they should stay or resign.
Could you share an example of an ethical personal or professional dilemma that you faced?
What did you do and how did you deal with it?
Did you get help from other people in making the decision?
If you had to do it over, would you do the same thing or something different?
Ask your family for requests
If none of the suggestions resonate with you, how about asking your family members for what they want to know. Consider the words of Benjamin Franklin, "Tell me and I forget, teach me and I may remember, involve me and I learn."
This summer, capitalize on the opportunity to grow your family wealth with story telling. By sharing family stories, it helps your family see how the current generation fits into the previous generations. It can also help you build the narrative around your family's wealth, providing a tangible and intangible legacy for future generations.
Please contact your Manulife Private Wealth representative should you be interested in further discussing your personal situation with me.
A widespread health crisis such as a global pandemic could cause substantial market volatility, exchange-trading suspensions and closures, and affect portfolio performance. For example, the novel coronavirus disease (COVID-19) has resulted in significant disruptions to global business activity. The impact of a health crisis and other epidemics and pandemics that may arise in the future could affect the global economy in ways that cannot necessarily be foreseen at the present time. A health crisis may exacerbate other pre-existing political, social, and economic risks. Any such impact could adversely affect the portfolio's performance, resulting in losses to your investment.

The material contains information regarding the investment approach described herein and is not a complete description of the investment objectives, risks, policies, guidelines or portfolio management and research that supports this investment approach. Any commentary in this report is provided for informational purposes only and is not an endorsement of any security or sector. The opinions expressed are those of Manulife Private Wealth as of the date of writing and are subject to change. The information in this document including statements concerning financial market trends, are based on current market conditions, which will fluctuate and may be superseded by subsequent market events or for other reasons. This material does not constitute an offer or an invitation by or on behalf of Manulife Private Wealth to any person to buy or sell any security. Past performance is no indication of future results. The information and/or analysis contained in this material have been compiled or arrived at from sources believed to be reliable but Manulife Investment Management does not make any representation as to their accuracy, correctness, usefulness or completeness and does not accept liability for any loss arising from the use hereof or the information and/or analysis contained herein. Neither Manulife Private Wealth or its affiliates, nor any of their directors, officers or employees shall assume any liability or responsibility for any direct or indirect loss or damage or any other consequence of any person acting or not acting in reliance on the information contained herein. Please note that this material must not be wholly or partially reproduced.

Manulife Private Wealth is a division of Manulife Investment Management Limited and Manulife Investment Management Distributors Inc. Investment services are offered by Manulife Investment Management Limited and/or Manulife Investment Management Distributors Inc. Banking services and products are offered by Manulife Bank of Canada. Wealth & Estate Services are offered by Manulife Investment Management Limited.