How to get started with will and estate planning matters
Spring is the time of rebirth and renewal. Why not use this season as a time to do some spring cleaning not only of our closets, but our intangibles like our Will and estate planning matters?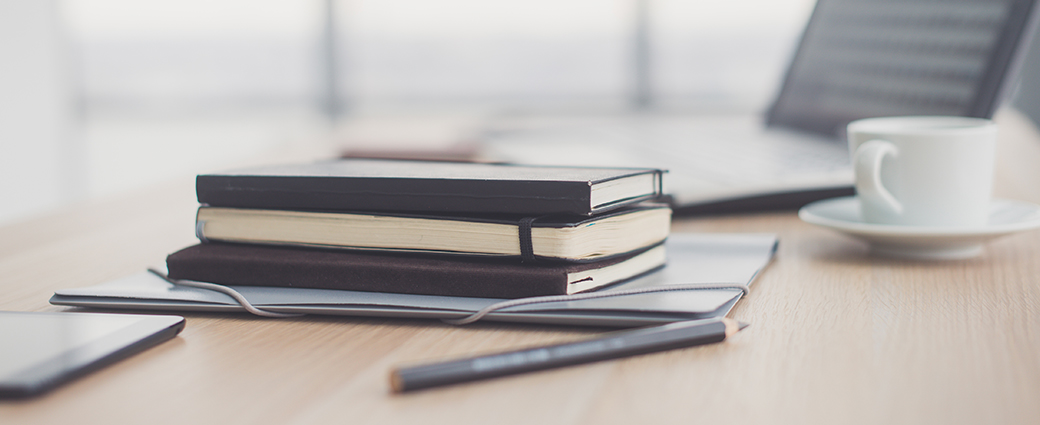 We also explored some underlying fears such as facing our mortality or acknowledging underlying family conflicts.
The following will review some scenarios and the possible consequences of not addressing our estate planning matters and invite us to redefine estate planning.
What are consequences of not dealing with estate planning?
Let's review some scenarios to illustrate some of the consequences of not having an up to date Will or Continuing Powers of Attorney for Property or Personal Care. For purposes of these scenarios, we are assuming that Ontario law is applicable. If you live in another province, we recommend that you consult with your professional advisor for your situation since the provincial laws are not the same across the country.
For purposes of the following scenarios, we are also assuming that no client (or any of their family members) is a U.S. citizen, holds a U.S. green card, or is otherwise considered a U.S. resident for U.S income/estate tax purposes.
What if there is no Will?
Scenario
Samantha is single and very close to her father, Henry. In fact, Henry lives in a separate suite in Samantha's home. Samantha's mother, Jenny, left the family shortly after Samantha's birth and has not been involved in Samantha's life.
What would happen to Samantha's estate if she passed away without a Will?
Consequence 
Without a Will, Samantha's estate would be distributed to both of her parents equally due to the provisions of the Ontario Succession Law Reform Act. While that may not be what Samantha would want to have happen to her estate, the intestacy legislation is a blunt instrument and sets out how one's estate is to be distributed based on one's family.
Scenario
Amir is in his late 90s, having outlived all his immediate family members, including his parents, siblings, nieces, and nephews. Amir vaguely recalls his mother talking about some distant relatives overseas. Amir would like to leave his estate to certain environmental and animal charitable causes that he cares passionately about.
What would happen to Amir's estate if he passed away without a Will?
Consequence  
If Amir does not have a Will, the Office of the Public Guardian and Trustee (PGT) may be appointed to administer his estate. However, the PGT will try and locate a friend, relative, lawyer or trust company to be appointed.
Since it is not clear whether Amir has any surviving next of kin, his executor will need to search for Amir's next of kin, possibly with the assistance of professional genealogists.  If Amir is survived by next of kin living overseas, his estate will be distributed to them under the provisions of the Ontario Succession Law Reform Act. If the research determines that Amir has no next of kin who survive him, his estate escheats to the Crown (i.e., go to the government).
By not having a Will, Amir's estate will not be distributed to his favourite charities.
What if there is no updated Will?
Scenario
Toni has married her long-time common-law partner, Ralph. Before Toni met Ralph, she had prepared a Will in which she named her family as her beneficiaries. Toni has not updated her Will since her marriage in February 2022.
What will happen to Toni's estate?
Consequence  
In 2020, Ontario made changes to its Succession Law Reform Act that marriage no longer revokes a Will. These changes became effective January 1, 2022. This means that Toni's existing Will was not revoked upon her marriage to Ralph. Since Ralph has not been named as a beneficiary under Toni's Will, he would not inherit under the Will.
However, Ralph may consider making a claim as a legally married spouse for an estate equalization under the provisions of the Ontario Family Law Act. He may also be able to make a claim for dependent support under the Succession Law Reform Act if Toni had been providing support to him prior to her death.
By not having a Will, the administration of Toni's estate will take longer to administer and may result in strained relations between Ralph and Toni's family.
Scenario
When Juan had is Will prepared 20 years ago, he appointed an executor and alternate executor. In the intervening 20 years, his first named executor has passed away and his alternate executor has developed significant cognitive health issues and would be unable to act as Juan's executor.
What will happen to Juan's estate if Juan passes away before updating his Will?
Consequence  
If neither of Juan's named executors can act, the Public Guardian and Trustee (PGT) may be appointed as Juan's executor. However, the PGT is the option of last resort and will try and locate a friend, relative, lawyer or trust company to act as the executor.
By not having named an executor who is able to step in and act upon his death, Juan's estate administration will be delayed until an alternative executor has been appointed. There will likely be additional costs associated with this process, thereby reducing the estate distribution to Juan's beneficiaries.
What if there is no Power of Attorney for property?
Scenario
Julie is in a same sex common-law relationship with Elizabeth. Julie comes from a large family of seven siblings and none of her sibling approves of her lifestyle and relationship. Julie has not prepared a Continuing Power of Attorney for Property and is starting to be unable to look after her finances. Elizabeth has tried to get Julie to consent to a capacity assessment, but to no avail. The Public Guardian and Trustee has not been appointed as a guardian of property.
Is there anything else that Elizabeth can do?  
Consequence  
Since Julie does not have a Continuing Power of Attorney for Property and the PGT is not acting, Elizabeth, could apply to court to be appointed as guardian of property. Legal advice is recommended as Elizabeth will need to prepare documents for the court process including a management plan on how she would manage Julie's property.
As part of the process, the application will be served on Julie's immediate family. If Julie's family does not agree to Elizabeth's application, there may be litigation over the appointment. The court will have to determine who should be appointed in the best interests of Julie. While we won't know who will be appointed as guardian, what we know that the process will take time and money.
What if there is no Power of Attorney for personal care?
Scenario
Alex is single and has no immediate family members. Alex has strong religious beliefs regarding the type of medical care that he would wish to receive in a life or death situation. Who would look after Alex's health care matters?  
Consequence  
The PGT could be appointed as Alex's guardian of the person to look after his personal care matters. However, if Alex is unable to communicate his wishes to the PGT, they may not be able to find out about his religious beliefs and specific wishes for his health care.
Summary
In summary, the potential consequences of not having estate planning documents in place are:   
Our estate may not be distributed to our desired beneficiaries if, for example, our estate is distributed under the intestacy legislation.
It may take longer to settle our estates and with additional costs
It may lead to our wishes not being known and therefore not being followed, such as in the case of our health care wishes or charitable donations.
While it may be uncomfortable to address estate planning issues, by not addressing these matters, we may be leaving a trail of unintended consequences for our family, friends, or charities.
Redefining estate planning
We are living in a time of changing societal factors in that this generation is living longer, children are remaining dependent on their parents longer, adults are marrying later and postponing having children or choosing not to have children. Family units are also becoming more complex with blended families. Coupled with the changing definition as to what constitutes a "family", an historic amount of wealth transfer is about to take place.
All of this is impacting the process of estate planning. Our current way of looking at estate planning as just having documents in place does not help those close to us navigate the various complexities of estate planning particularly the nonlinear, non-logical, "messy" human and emotional components.
In keeping with this broader perspective, here are some questions to consider.
What if we thought of estate planning as a wonderful way to show our love and care for our family, friends, and community?
By dealing with our estate planning matters we can help our family, friends, and community by having our documents in place and updated as our situation changes. This means that if we became unable to take care of our affairs, our family and friends would be aware of our plans and wishes. For example, maybe in advanced age or illness you would want to stay at home for as long as possible. By knowing this ahead of time, planning could be done to gather information about the services that are available, potential costs, etc. to address your wish.
Communicating our wishes may reduce conflict between our family and friends. If they are aware of our wishes and know that we are depending upon them to carry out those wishes, this may increase the likelihood that our wishes will be carried out even it's not what your family and friends would have chosen given a similar situation.
What if we thought of estate planning as an integral risk management tool for our financial and family's wellbeing?
Many people are having financial plans prepared. A financial plan can be a great jumping off point for estate planning. Part of the financial planning process includes gathering information about our assets and liabilities and insurance coverage such as disability, critical illness, and life insurance. The plan may also estimate our estate net worth, outlining the potential income tax liability upon death as well as probate and estate settlement costs.
With the above information, we can start to gather additional information including who we want to benefit from our estate and those for whom we have a legal obligation to support. To assist with this information, here is a link to our Will planning workbook.
What if we used estate planning not only to prepare our assets for inheritors, but as an opportunity to prepare and educate our heirs for their inheritance?
Consider increasing our family's financial literacy as well as estate planning/legal literacy. We could share information about the process of our own estate planning such as getting Wills and powers of attorney prepared or updated.
Conclusion
Estate plans may be impacted by changes to the family, marital status, case law decisions and legislative updates. It's important to ensure that our estate plan reflects our current situation. By of loving and caring for our family, friends, and community. It may also minimize extra time and costs to our estate in the case of incapacity or death.

Estate planning is not a one-time event but a process that requires ongoing review (think of it like ongoing maintenance for a vehicle or house).
Please contact your Manulife Private Wealth representative should you be interested in further discussing your personal situation with me.
The opinions expressed are those of Manulife Private Wealth as of the date of writing and are subject to change. This material does not constitute an offer or an invitation by or on behalf of Manulife Private Wealth to any person to buy or sell any security. The information and/or analysis contained in this material have been compiled or arrived at from sources believed to be reliable but Manulife Investment Management does not make any representation as to their accuracy, correctness, usefulness or completeness and does not accept liability for any loss arising from the use hereof or the information and/or analysis contained herein. Nothing in this material constitutes investment, legal, accounting, or tax advice, or a representation that any investment or strategy is suitable or appropriate to your individual circumstances, or otherwise constitutes a personal recommendation to you. Neither Manulife Private Wealth or its affiliates, nor any of their directors, officers or employees shall assume any liability or responsibility for any direct or indirect loss or damage or any other consequence of any person acting or not acting in reliance on the information contained herein. Please note that this material must not be wholly or partially reproduced. Manulife Private Wealth is a division of Manulife Investment Management Limited and Manulife Investment Management Distributors Inc. Investment services are offered by Manulife Investment Management Limited and/or Manulife Investment Management Distributors Inc. Banking services and products are offered by Manulife Bank of Canada. Wealth & Estate Services are offered by Manulife Investment Management Limited.