Why don't we want to deal with wills and estate planning matters?
There are two certainties in life – death and taxes. Canadians often plan for ways to reduce taxes, but many Canadians don't have an up to date will. Why don't we want to deal with wills and estate planning matters?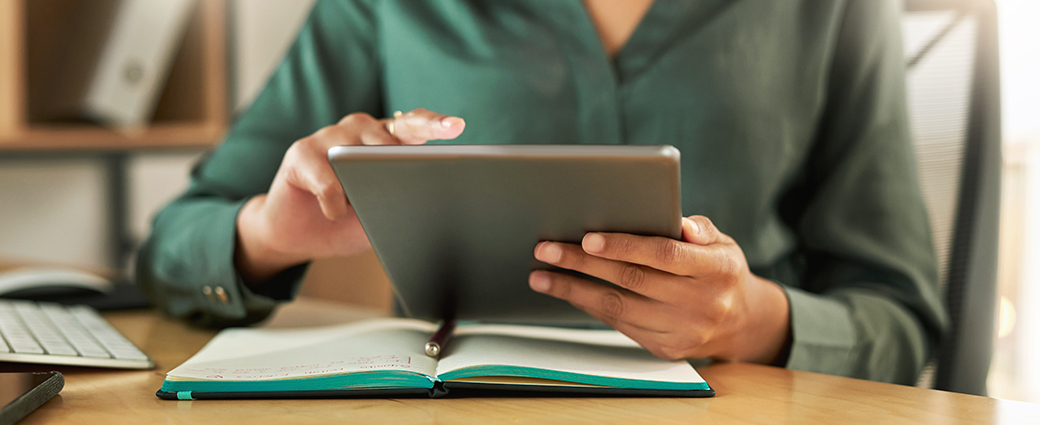 An Angus Reid Institute poll from January 23, 2018 found that half of Canadians (51%) have no last Will and testament in place. This means that for half of Canadians, their estate will be administered according to the provincial laws of intestacy. Additionally, of those people with Wills, only one-third (35%) have one that is up to date. This lack of care and attention to their Wills may lead to estate litigation or an estate distribution that is not in keeping with their current wishes.
So why haven't Canadians written a Will? The 2018 Angus Reid Poll asked that question and here are the top reasons:
Too young to worry about it (25%),
Don't have enough assets to make a Will worthwhile (23%)
It's too expensive to get a Will written (18%)
Don't want to think about dying (8%)
It's too time consuming to get a Will written (5%)
Let's explore the reasons and possible underlying biases for why almost two-thirds of Canadians do not have an up to date Will.
1. Too young to worry about it.
This reason assumes that only old people die. We know that is not true since young people die as well, albeit not at the same level as an older population. So, is the real underlying reason that they simply do not want to think about death?
2. Don't have enough assets to make a Will worthwhile.

What is the real underlying reason for not having the Will done?
While the amount of assets is one consideration, the person may also have dependents which means if she/he dies without a Will the heirs will spend time and money going to court to be able to administer the estate. As well, the delays and additional costs paid to settle the estate will result in even fewer assets to be distributed amongst the heirs.
Remember that Wills are prepared and intended for use in the future, hopefully many years from now. A current modest net worth does not mean that a person can't have a larger net worth in the future. As an example, let's consider the impact of the increase in the house prices during the past two years. From a February press release from the Canadian Real Estate Association, the actual (not seasonally adjusted) national average home price was $748,450 in January 2022, up 21% from the same month last year. If Greater Vancouver and the GTA markets are excluded from the calculation in January 2022, then the national average price drops by almost $160,000 from the national average price. This means that someone whose only asset is their house may have an estate worth from between $500,000 to over almost $750,000. This is no longer a small estate.
3. It's too expensive to get a Will written.
While it does cost money to get a Will written, is that really the reason? Could the answer be that the person sees no value in having a Will prepared – it's just too remote from their reality to understand the value of it. Complementing this reason may also be the fear of facing one's mortality.
Let's address the stated reason of being too expensive. The cost of having a will and powers of attorney prepared by a lawyer can range from several hundred dollars to several thousand dollars based upon the complexity of the situation. Lawyers may charge on an hourly basis or on a flat fee basis. 
What are the true costs to an estate if there is no Will or an existing Will does not adequately address all the deceased person's estate assets or heirs? Although, not specifically involving estate litigation, the following information from a 2017 study provides information about the litigation costs of family law matters in typical low-conflict and high-conflict disputes. For low-conflict disputes, the average bill was $12,395 (ranging from $2,000 to $75,000), and for high-conflict disputes, the average bill was $54,390 (ranging from $5,000 to $625,000).
4. Don't want to think about dying.
I am surprised that only 8% chose this response as I thought it would be much higher. I have had clients say that they would rather have a root canal than meet with me to talk about estate planning! Tied to this belief is another one that if I get my will done, it will cause my death. While I do not have statistics, I don't believe there is a correlation between the two, except when a person is terminally ill and gets their Will prepared or updated.
5. It's too time consuming to get a Will written.
While it can take time to get a Will prepared, in my experience delays were caused because of unresolved conflicts or postponed decisions. The unresolved conflicts could include differences of opinion between a couple as to how their children should be treated under the Will (i.e., can we trust our child with the inheritance as an outright gift or should the funds be held in trust?). For single people, they may have a difficult time identifying their beneficiaries and dealing with the expectations of family members who have a sense of entitlement to the person's estate.
In summary, Canadians who do not have up to date Wills seem to have a lot of excuses for not addressing the need to prepare a Will which is a fundamental component of their financial and estate plan.  Curiously, the survey did not probe further to attempt to identify the underlying beliefs or fears that belie the above reasons.
Given the underlying reasons to delay estate planning by putting off writing up a Will, what if we looked at estate planning from a different angle?
Let's consider estate planning as not just "The Will". Instead let's look at it as an interconnected set of legal documents and strategies, human relationships, contracts, and economic considerations, which can be impacted by internal and external factors and influences.
In keeping with this broader perspective, here are some other questions to ponder:
What if we reframed estate planning and thought of it as a wonderful way to show our love and care for our family, friends, and community?
What if we thought of estate planning as a risk management tool that was integral to our financial and family's wellbeing?
What if we used estate planning not only to prepare our estate assets for inheritors, but as an opportunity to prepare and equip our heirs for their inheritance?
What's Next?
In the next segment, I will continue this topic with some more ideas on how to look at estate planning through a different lens and provide more details on the potential consequences of not having an up to date Will or powers of attorney for property or personal care.
In the meantime, feel free to contact your Manulife Private Wealth representative should you be interested in further discussing your personal situation with me.
1 What 'will' happen with your assets? Half of Canadian adults say they don't have a last will and testament, January 28, 2018. 2 The Canadian Real Estate Association (CREA) Housing Markets National Statistics February 15, 2022 Press Release. 3 Joanne J Paetsch, Lorne D Bertrand and John-Paul Boyd, An Evaluation of the Cost of Family Law Disputes: Measuring the Cost Implication of Various Dispute Resolution Methods, Canadian Forum on Civil Justice, 2018 CanLIIDocs 11070, p.48. 4 Timothy J. Belber, Ian McDermott & John A Warnick, Innovate or Die – The three big disrupters affecting the future of estate planning lawyers, Trusts & Estates Journal, September 2017. 5 Ibid.
A widespread health crisis such as a global pandemic could cause substantial market volatility, exchange trading suspensions and closures, and affect portfolio performance. For example, the novel coronavirus disease (COVID-19) has resulted in significant disruptions to global business activity. The impact of a health crisis and other epidemics and pandemics that may arise in the future, could affect the global economy in ways that cannot necessarily be foreseen at the present time. A health crisis may exacerbate other pre-existing political, social and economic risks. Any such impact could adversely affect the portfolio's performance, resulting in losses to your investment.

The material contains information regarding the investment approach described herein and is not a complete description of the investment objectives, risks, policies, guidelines or portfolio management and research that supports this investment approach. Any commentary in this report is provided for informational purposes only and is not an endorsement of any security or sector. The opinions expressed are those of Manulife Private Wealth as of the date of writing and are subject to change. The information in this document including statements concerning financial market trends, are based on current market conditions, which will fluctuate and may be superseded by subsequent market events or for other reasons. This material does not constitute an offer or an invitation by or on behalf of Manulife Private Wealth to any person to buy or sell any security. Past performance is no indication of future results. The information and/or analysis contained in this material have been compiled or arrived at from sources believed to be reliable but Manulife Investment Management does not make any representation as to their accuracy, correctness, usefulness or completeness and does not accept liability for any loss arising from the use hereof or the information and/or analysis contained herein. Neither Manulife Private Wealth or its affiliates, nor any of their directors, officers or employees shall assume any liability or responsibility for any direct or indirect loss or damage or any other consequence of any person acting or not acting in reliance on the information contained herein. Please note that this material must not be wholly or partially reproduced.

Manulife Private Wealth is a division of Manulife Investment Management Limited and Manulife Investment Management Distributors Inc. Investment services are offered by Manulife Investment Management Limited and/or Manulife Investment Management Distributors Inc. Banking services and products are offered by Manulife Bank of Canada. Wealth & Estate Services are offered by The Manufacturers Life Insurance Company.