Explore the benefits of open architecture investing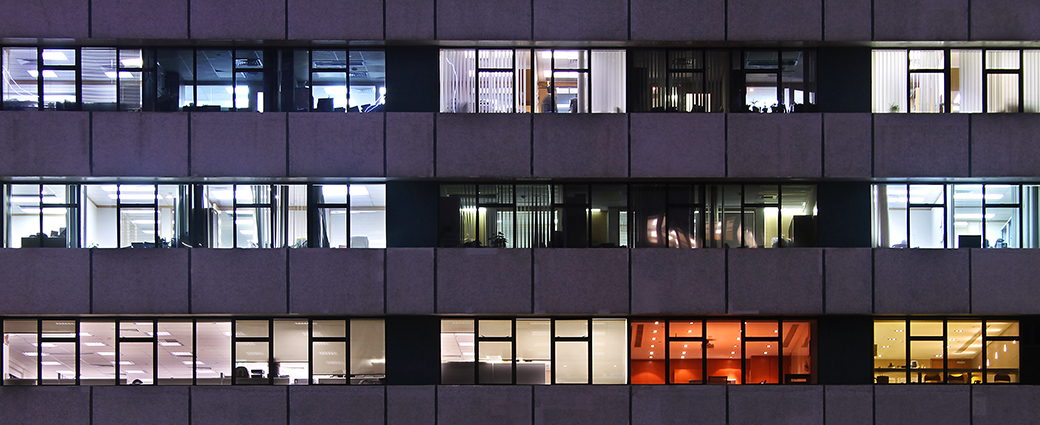 Investors are all too aware of the importance of diversification in an investment portfolio. Allocating investments across various asset classes (stocks, bonds, etc.) or sectors (financials, mining, technology etc.) can help reduce the risk of your entire portfolio reacting badly to an adverse market event. What if the diversification of your investment portfolio extended beyond asset classes to include multiple managers, each hired for their own investment styles and expertise? Rather than being limited to the investment capabilities of one portfolio manager, you could benefit from the expertise of independent investment teams around the world. This is what open architecture sets out to achieve.
Understanding open architecture

So what is open architecture? Put simply, it's a wealth manager's ability to fulfil a client's unique investment needs with its own investment solutions alongside those from third party companies. Anecdotally we know that no single asset management company has the ability to invest across ~140 distinct asset classes and do it all well, so open architecture enables an investment manager to search for best-in-class portfolio managers globally, rather than solely relying on what's on offer in-house. Best-in-class means the portfolio manager has satisfied a number of requirements the investment manager is looking for in a portfolio manager and extends beyond simply assessing returns and volatility metrics.
Portfolio construction based on a client's risk tolerance, return requirements, liquidity needs and personal circumstances and how investments are allocated across asset classes both in Canada and globally are vital to total return. Open architecture can support this by offering a deeper level of diversification. By building a portfolio from a wide range of asset classes, investment styles, and portfolio managers, an investment manager can improve diversification across the portfolio, helping to protect against volatility and enhancing the potential for returns.

The importance of manager research

So what's the catch? Well, while open architecture can offer investment managers a much larger universe of investment vehicles to choose from, the convenience can come at a price. Critics say the search for multiple outsiders can be difficult, time-consuming and expensive. Nevertheless, if an investment manager is committed to an open architecture approach they should have a dedicated manager research team to source and bring together the carefully selected, specialized portfolio managers who meet the investment manager's requirements to fulfil a client's investment mandate. Furthermore, the manager research team should be tasked to review and monitor the portfolio manager's performance and suitability for the investment manager's strategy and platform on an ongoing basis.
At Manulife Private Wealth, we work closely with Manulife's Global Manager Research team whose services come at no additional cost to our clients. This team is responsible for reviewing and recommending all of the portfolio managers we work with, both internal to Manulife Investment Management and third parties. The team is staffed by an experienced group of investment analysts, who undertake careful research and analysis of both the investment landscape and the needs of Manulife Private Wealth's clients, with each choice based on a set of strict expectations that defines the portfolio manager's role as part of our client solutions capabilities. The independent nature of their work and their deep experience overseeing portfolio managers helps us ensure our portfolio managers continue to meet the high standards we set for them, through continued assessment and monitoring.

Manulife Wealth is proud of our ability to offer investment choices without conflict in planning for our clients future. Our open architecture platform allows for access to institutional money managers regardless of ownership of the offering. This helps distinguish us and better serve our clients.
A widespread health crisis such as a global pandemic could cause substantial market volatility, exchange trading suspensions and closures, and affect portfolio performance. For example, the novel coronavirus disease (COVID-19) has resulted in significant disruptions to global business activity. The impact of a health crisis and other epidemics and pandemics that may arise in the future, could affect the global economy in ways that cannot necessarily be foreseen at the present time. A health crisis may exacerbate other pre-existing political, social and economic risks. Any such impact could adversely affect the portfolio's performance, resulting in losses to your investment.

The material contains information regarding the investment approach described herein and is not a complete description of the investment objectives, risks, policies, guidelines or portfolio management and research that supports this investment approach. Any commentary in this report is provided for informational purposes only and is not an endorsement of any security or sector. The opinions expressed are those of Manulife Private Wealth as of the date of writing and are subject to change. The information in this document including statements concerning financial market trends, are based on current market conditions, which will fluctuate and may be superseded by subsequent market events or for other reasons. This material does not constitute an offer or an invitation by or on behalf of Manulife Private Wealth to any person to buy or sell any security. Past performance is no indication of future results. The information and/or analysis contained in this material have been compiled or arrived at from sources believed to be reliable but Manulife Investment Management does not make any representation as to their accuracy, correctness, usefulness or completeness and does not accept liability for any loss arising from the use hereof or the information and/or analysis contained herein. Neither Manulife Private Wealth or its affiliates, nor any of their directors, officers or employees shall assume any liability or responsibility for any direct or indirect loss or damage or any other consequence of any person acting or not acting in reliance on the information contained herein. Please note that this material must not be wholly or partially reproduced.


Manulife Private Wealth is a division of Manulife Investment Management Limited and Manulife Investment Management Distributors Inc. Investment services are offered by Manulife Investment Management Limited and/or Manulife Investment Management Distributors Inc. Banking services and products are offered by Manulife Bank of Canada. Wealth & Estate Services are offered by The Manufacturers Life Insurance Company.


PPM 551076