A spotlight on Manulife's fine art and how you can start your own collection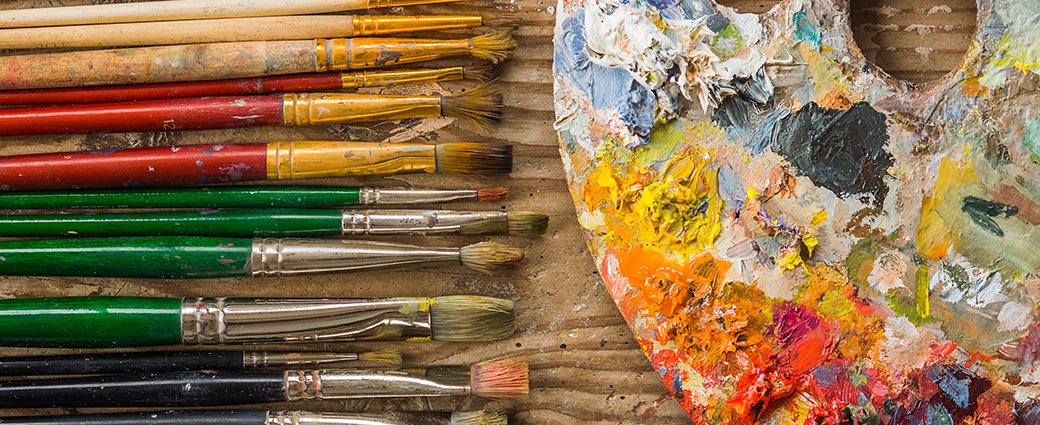 The world of fine art is often characterized by its exclusivity. With a subjective product at its core and billions of dollars in circulation, it can certainly be intimidating. Yet, for high-net-worth individuals, it's a surprisingly upbeat and accessible arena for the exchange of ideas and an opportunity to become a taste maker in their own right.
Building an art collection is a process of reflecting yourself. Throughout Canada, major corporations, big banks, and wealthy individuals use their collections to make a statement—to their clients, their peers, and the public in general. In a private setting, art collections bring warmth, intrigue, and opportunity for intellectual and creative expression.
At Manulife, we hold over 1,800 fine art objects across North America. The collection in Canada focuses on modern Canadian artists, including names such as Mary and Christopher Pratt from the Maritimes, Jean-Paul Riopelle and Paul-Émile Borduas from Quebec, Jack Bush and Doris McCarthy from Ontario, Dorothy Knowles and Ivan Eyre from the prairies, and Gathie Falk and Jack Shadbolt from British Columbia. In the United States, John Hancock boasts ownership of influential modern artists' works, including names such as Frank Stella, Roy Lichtenstein, Joan Mitchell, Robert Longo, and Helen Frankenthaler.
Much of Manulife's artworks were purchased as contemporary pieces, meant to liven up office corridors, meeting rooms, and reception areas. Others came to Manulife through various company acquisitions. Over time, the collection grew into an impressive display of Canadian and American modernity and is a vehicle for the expression of pride in our North American roots.
For private individuals with an interest in culture, an art collection can take many forms and stem from many locations. Canada, Toronto, Vancouver, and Montreal vie for the top hotspot; other cities, such as Calgary, Edmonton, and Halifax, hold their own. But no matter where you are in Canada, there's opportunity to explore fine art in so many different capacities.
For those just starting out, the National Gallery of Canada in Ottawa, the Art Gallery of Ontario in Toronto, La Musée des Beaux-arts in Montreal, and the Vancouver Art Gallery in its namesake city are excellent jumping off points. They showcase examples of some of the best in Canadian art history. Artists represented in these institutions are coveted for their staying power and prestige in private collections.
For those keen to take the temperature of fine art in its most contemporary form and to engage with the who's who of taste makers, influencers, and creatives, Art Toronto is an international art fair, held annually, tailored to high-net-worth collectors. Art fairs, particularly Art Toronto in Canada and Art Basel internationally, are prime opportunities to visit dozens of galleries and take in thousands of pieces of artwork at once. Other more local events such as the Toronto Outdoor Art Exhibition offer a broader clientele the opportunity to engage in the arts through more accessible price points. Alternatively, consider visiting a local commercial gallery, where there are associates ready to engage you in conversation, educate potential collectors, and promote their chosen artists in a more private environment.
This commentary is provided for informational purposes only and is not an endorsement of any security or sector. The opinions expressed are those of Manulife Private Wealth as of the date of writing and are subject to change. The information in this document, including statements concerning financial market trends, are based on current market conditions, which will fluctuate and may be superseded by subsequent market events or for other reasons. This material does not constitute an offer or an invitation by or on behalf of Manulife Private Wealth to any person to buy or sell any security. The information and/or analysis contained in this material has been compiled or arrived at from sources believed to be reliable, but Manulife Investment Management does not make any representation as to their accuracy, correctness, usefulness, or completeness, and does not accept liability for any loss arising from the use of or the information and/or analysis contained here. Neither Manulife Private Wealth or its affiliates, nor any of their directors, officers, or employees, shall assume any liability or responsibility for any direct or indirect loss or damage or any other consequence of any person acting or not acting in reliance on the information contained here. Please note that this material must not be wholly or partially reproduced. Past performance does not ensure future results. 

Manulife Private Wealth is a division of Manulife Investment Management Limited and Manulife Investment Management Distributors Inc. Investment services are offered by Manulife Investment Management Limited and/or Manulife Investment Management Distributors Inc. Banking services and products are offered by Manulife Bank of Canada. Wealth and estate services are offered by The Manufacturers Life Insurance Company.

Manulife, Stylized M Design, Manulife Private Wealth, and Manulife Private Wealth & Design are trademarks of The Manufacturers Life Insurance Company and are used by it, and its affiliates, under license.